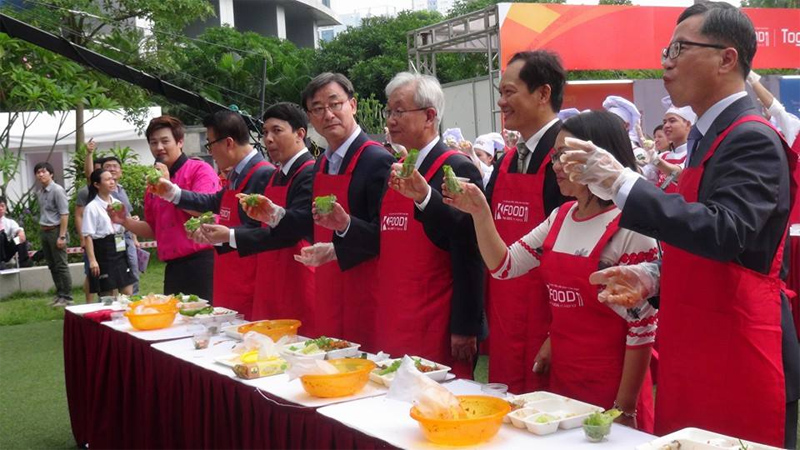 Vietnam – South Korea Culture and Food Festival 2017 from 27th to 29th October
From 27th to 29th October, the Vietnam – South Korea Culture and Food Festival 2017 will be held at the square in front of My Dinh Stadium, Hanoi, free entrance.
The Vietnam – South Korea Culture and Food Festival 2017 will be held from 27th to 29th October, at the My Dinh National Stadium in Hanoi, hosted by the Korean Embassy in Vietnam. Vietnam Ministry of Culture, Sports and Tourism; Korea Association in Hanoi in cooperation with Korea Agro-Forestry Products and Foodstuff Corporation (AT); Korea Agriculture Development Corporation (KOPIA); Korea Tourism Administration; Korean Cultural Center in Hanoi.
At the press conference held on October 17, the organizers said, this is the 9th year, the Vietnam-Korea cultural and food festival held in Vietnam. This year's program, with a variety of activities, aims to promote and exchange food and culture between the two countries and strengthen the friendship between Vietnam and South Korea. So people come to the festival will have the opportunity to taste best Vietnamese food and Korean one!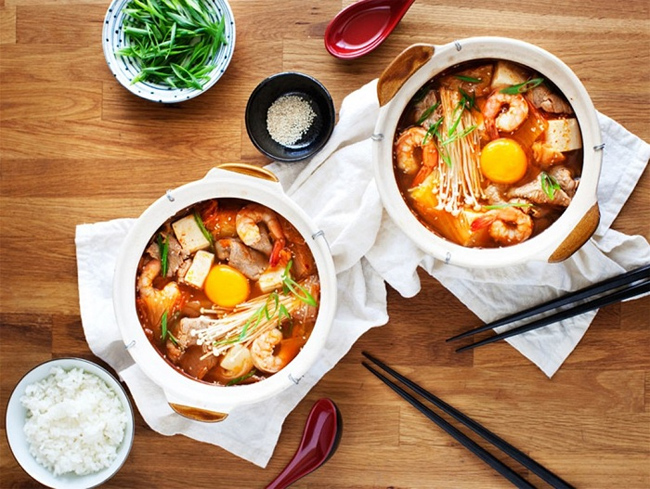 The festival will be opened with the "EDM Party" which takes place on the evening of October 27, with the appearance of young singer Soobin Hoang Son and the leading DJs in Vietnam.
On October 28, the audience will meet top Vietnamese singers Noo Phuoc Thinh, top Korean entertainment artist Haha and actor Lee Kwang Soo. The highlight of the show on October 28th is that Haha will perform together with the Skull group to bring a fascinating stage.
At the closing ceremony of the festival (October 29), the audience will enjoy the classic stage of Kim Dong Kyu, the famous Korean male voice and watch the movie at Lotte Cinema.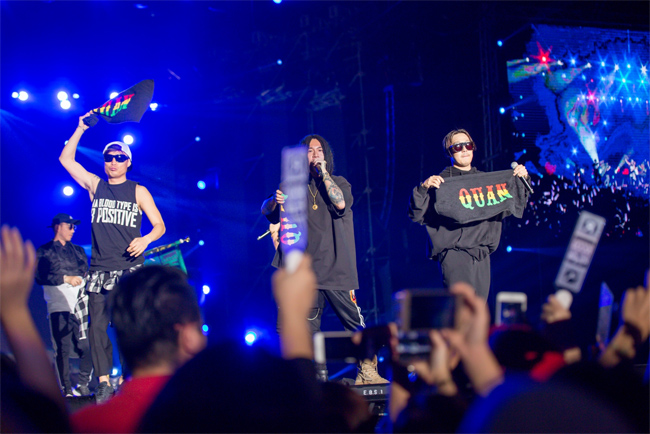 Master Chef Vietnam – South Korea 2017
Also on the festival program, chef Lee Won Il of Korea will participate in cookery and judges Master Chef Vietnam – South Korea. The Korea – Vietnam Talent Search Competition held at this year 's festival also attracts the participation of young people in Hanoi.
Since it was first celebrated in 2008, Vietnam – South Korea Food Culture & Culinary Festival has attracted more and more visitors. The number of visitors to the Festival in 2016 reached more than 100,000 people.
In addition, the Korea Tourism Administration will also organize Hanbok experience, attracting the attention and love of the young people of Vietnam. In particular, this year's festival also has booths promoting agricultural products characteristic of local places in Korea such as the booth of Ansung City, Hamyang.
This event is expected to contribute to strengthening the relationship between Vietnam and South Korea in many fields. Especially to create opportunities for Korean enterprises operating in Vietnam to introduce to consumers Korean products made in Vietnam or imported from South Korea, thereby enhancing the operation of enterprises and connecting the two countries' businesses.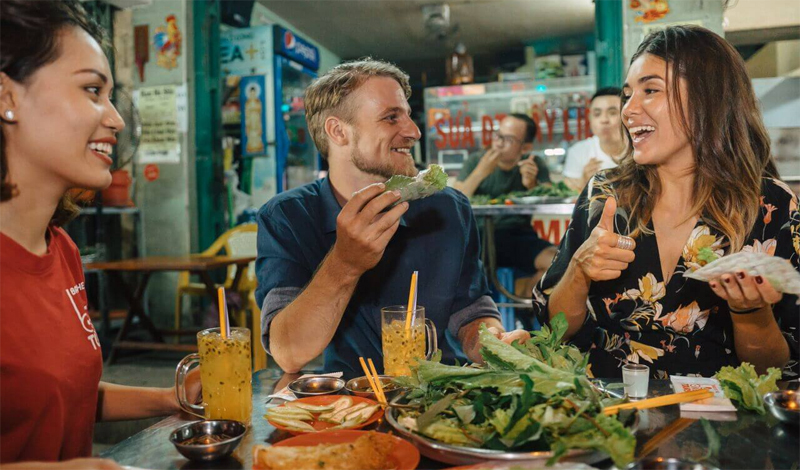 Knowledge sharing about Vietnam food culture and traditional recipes.