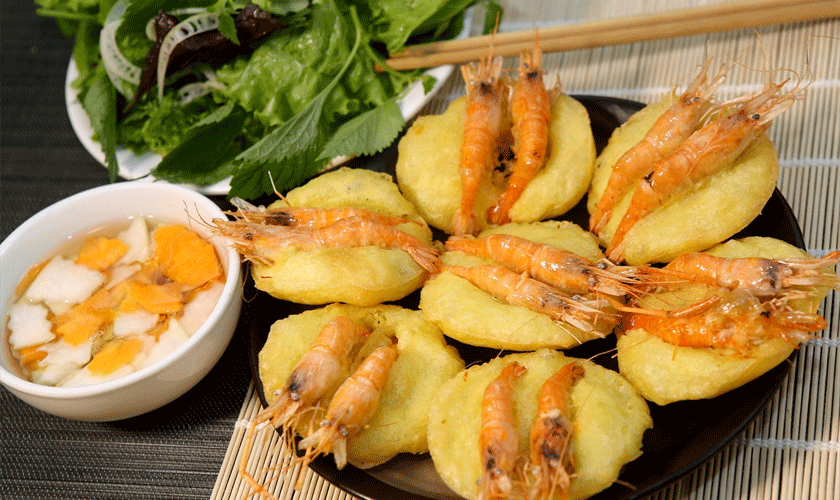 Hanoi Street Food Tour: Needs to Know Before Starting The Trip!
Hanoi street food is not only loved by domestic people because of its diversity, but foreign tourists are also very interested and eager to explore.
Food is part of a country's culture. The cheap but attractive street food that fully and clearly shows that cultural quintessence. If you want to have the perfect understanding and experience about each land you pass through, you should once enjoy street food, this will bring unexpected pleasures. And Hanoi street food is considered a fertile land for true foodies to seek and indulge in.
Hanoi Cuisine – Unique and Attractive for A Perfect Food Tour
In fact, Hanoi cuisine mainly comes from everyday rustic dishes, from snacks to meals, banquets and many other provinces and cities also. Hanoi people are inherently gourmet, sophisticated, and elegant in their lifestyle, so Hanoi cuisine is also influenced by that style. The dishes are processed sophisticatedly and delicately, converging the typical flavors, full of richness but gentle. Through the skillful hands and ingenuity of the handlers, Hanoi cuisine from rustic dishes has been elevated to culture.
Among hundreds of delicious Hanoi dishes, the most famous dishes are: Pho, spring rolls, Thanh Tri rolls, Hang Manh vermicelli, West lake shrimp cakes, La Vong fish cakes, Trang Tien ice cream, egg coffee, lotus tea… These dishes have both the harmony between colors, the five flavors and especially the balance of yin and yang according to the Asian concept.
Hanoi Food Culture from the perspective of Hanoian Culinary Artist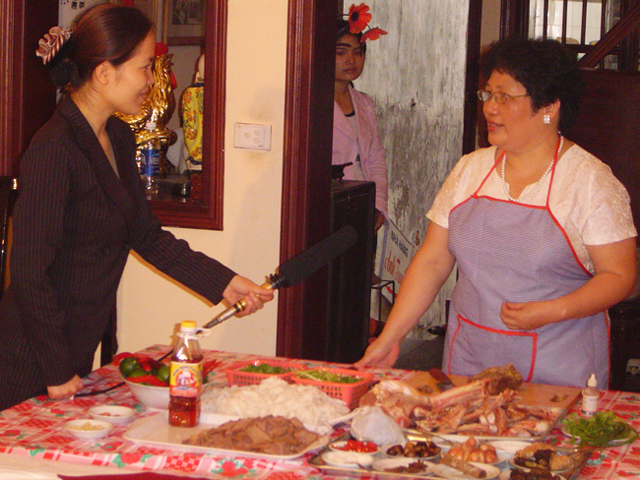 The culinary artist Anh Tuyet (Anh Tuyet restaurant at 25 Ma May Street, good place for cooking class as well) shared that Hanoians are famous for being gourmet, picky in choosing ingredients, and delicate in the way they are prepared from main dishes to desserts. Each season has its own dishes. Therefore, when cooking traditional dishes, artisan Anh Tuyet has standard rules so that each dish has the right flavor of the seasons and is guaranteed to follow the traditional Hanoi flavor.
Not only delicate and meticulous in processing, even enjoying Hanoi's cuisine has its own style. Many dishes are also associated with a specific location and it is understandable that that place makes a delicious dish brand. People who want to enjoy that dish have to work hard to find the right place where there will be specialties to find or can go to any store when they see a sign hanging on the street. Anyone who sets foot in Hanoi wants to enjoy Hanoi cuisine, to feel the unique characteristics of Hanoi.
Hanoi Street Food Tour Designed by Local Travel Agency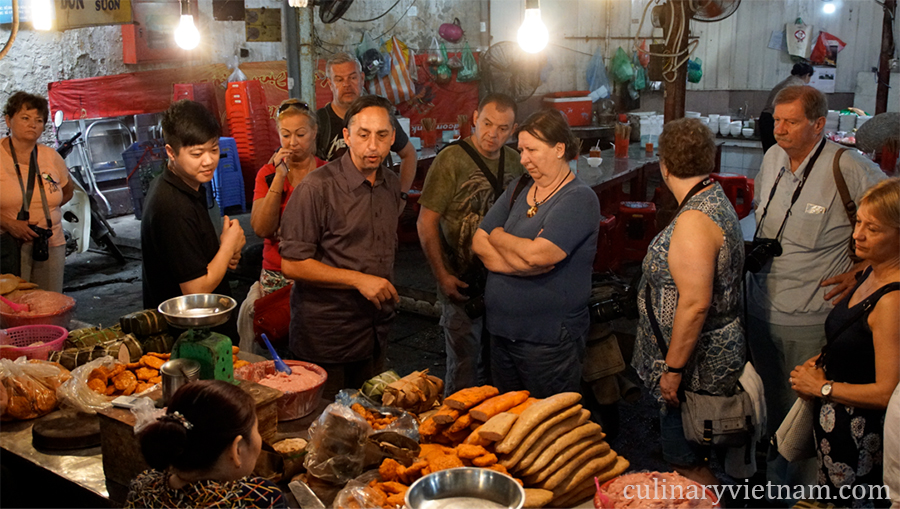 Hanoi street food tour has been around for a long time, designed by a few travel companies including the specialist of Vietnam food tour – CulinaryVietnam.com. The target audience is mainly foreigners, who like to experience and explore the culture when coming to Hanoi. The Hanoi cooking class tour is built in a way that brings guests to local market then participate in making traditional dishes and enjoy that food. Meanwhile, the Hanoi street food tour leads tourists along interesting walking streets, stopping to enjoy many local dishes.
In the evenings, especially on weekends, on Ta Hien, Dinh Liet, Luong Ngoc Quyen, Hang Buom, Tong Duy Tan, To Tich, Gam Cau streets… in Hanoi's old quarter attract a lot of people and tourists to enjoy Hanoi cuisine. Previously, when the COVID-19 epidemic did not appear, this area attracted many foreign visitors. Visitors come not only to enjoy the taste of delicious dishes but also to exchange, chat and enjoy the vibrant atmosphere of Hanoi's Old Quarter night.
Travel to the capital of Vietnam and book a Hanoi street food tour is the right choice to discover this lovely city deeply. Do not forget to list down best Hanoi street foods to enjoy!
8 Best Hanoi Street Foods Recognized by World Travelers
These are 10 Hanoi specialties with bold Vietnamese culinary culture, highly appreciated on CNN, National Geographic magazine … loved by many foreign tourists.
#1. Pho Hanoi : Hanoi Noodle Soup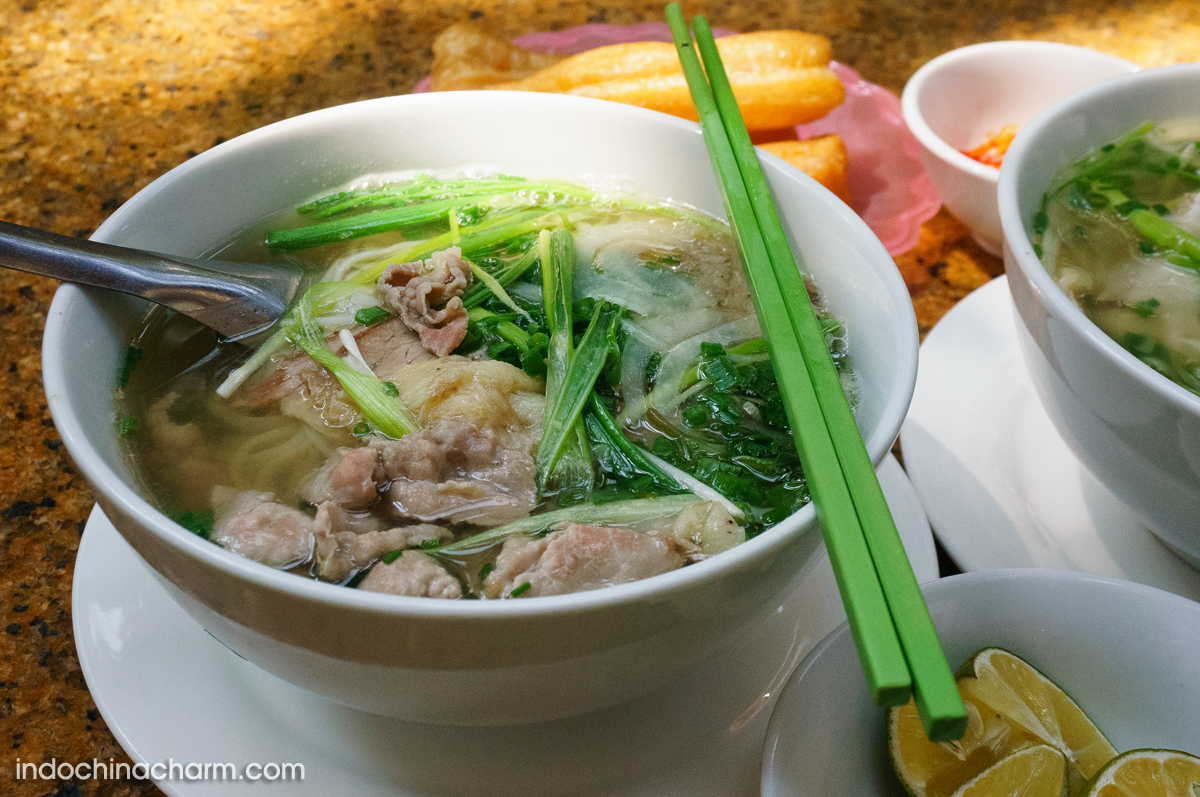 Phở Hanoi is one of Hanoi's specialties that appear the most in foreign newspapers.
In 2011, Pho Hanoi was featured on the world's leading news channel of the United States, CNN. This Hanoi delicacy is ranked at position 28/50 in the list of the most delicious dishes in the world.
In 2013, Pho was again one of Hanoi's specialties, ranked first in the top 40 dishes you should try once in your life on Business Insider – an electronic newspaper in New York. The Huffing Post magazine – an American news website and blog once reported that foreign tourists praised Vietnamese pho as "a dish of heaven".
And most recently in March 2018. CNN announced that Pho Hanoi is once again in the top "50 best dishes in the world".
Why is Hanoi's specialty dish Pho so famous? Pho Hanoi is considered a special dish, only available in Vietnam. The taste of Vietnamese pho is very specific, with the cool, bar of vermicelli, the sweetness of the broth and the deliciousness of the meat.
#2. Bun Cha Hanoi: Vermicelli Noodles with Grilled Pork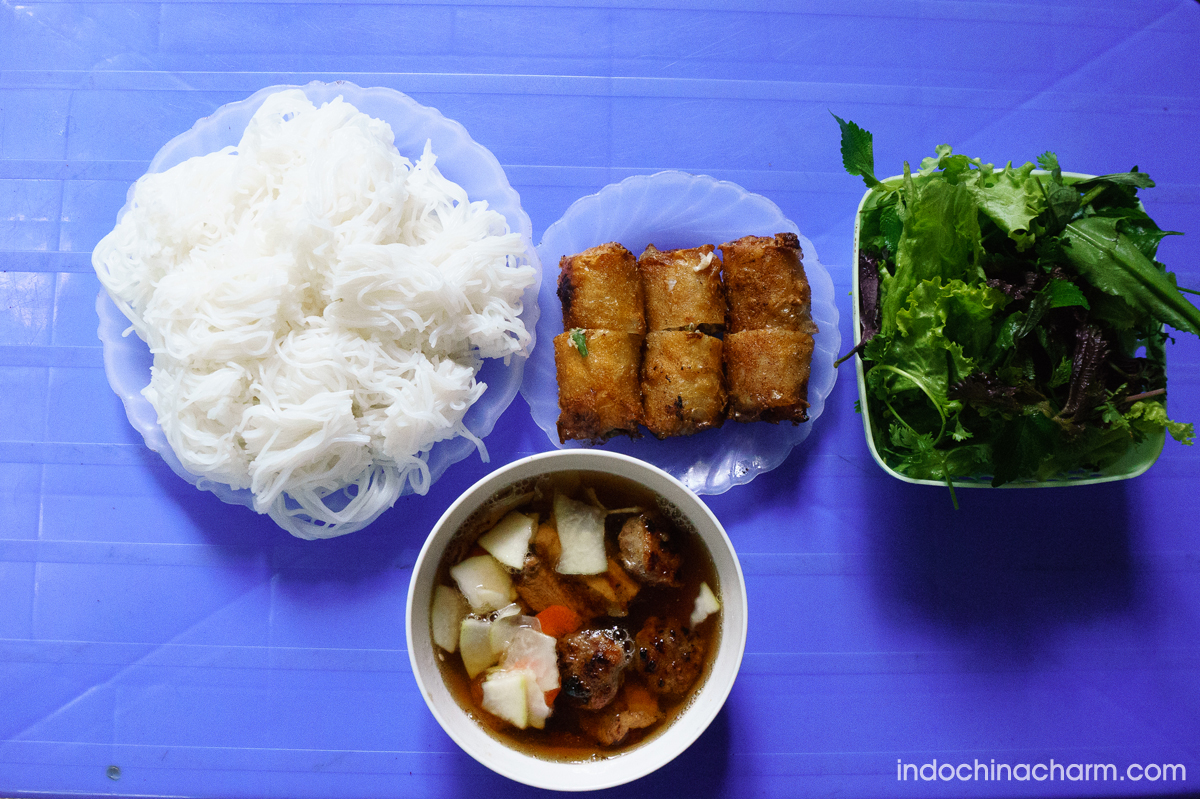 In addition to Pho, Bun Cha is also a very famous dish in Hanoi. Bun Cha has also been on CNN magazine, voted as the best dish in the summer of 2012.
In 2014, Bun Cha – Hanoi's specialty dish once again entered the list of 10 best street foods of tourists on National Geographic magazine.
And most famously in 2016, when US President Obama and the late famous chef Anthony Bourdain came to eat at Bun Cha Huong Lien restaurant at 24 Le Van Huu, Hai Ba Trung District, Hanoi. Foreign media such as Telegraph, Dailymail, Munchies, CNN…reported.
Bun Cha Hanoi is so famous because it's delicious? President Obama has eaten 2 servings immediately, you probably know how delicious it is, right? Bun cha with sweet and sour broth served with fragrant soft grilled meat and fresh vegetables is very attractive, just eat it and you will be addicted.
#3. Ca Phe Trung Hanoi: Giang Egg Coffee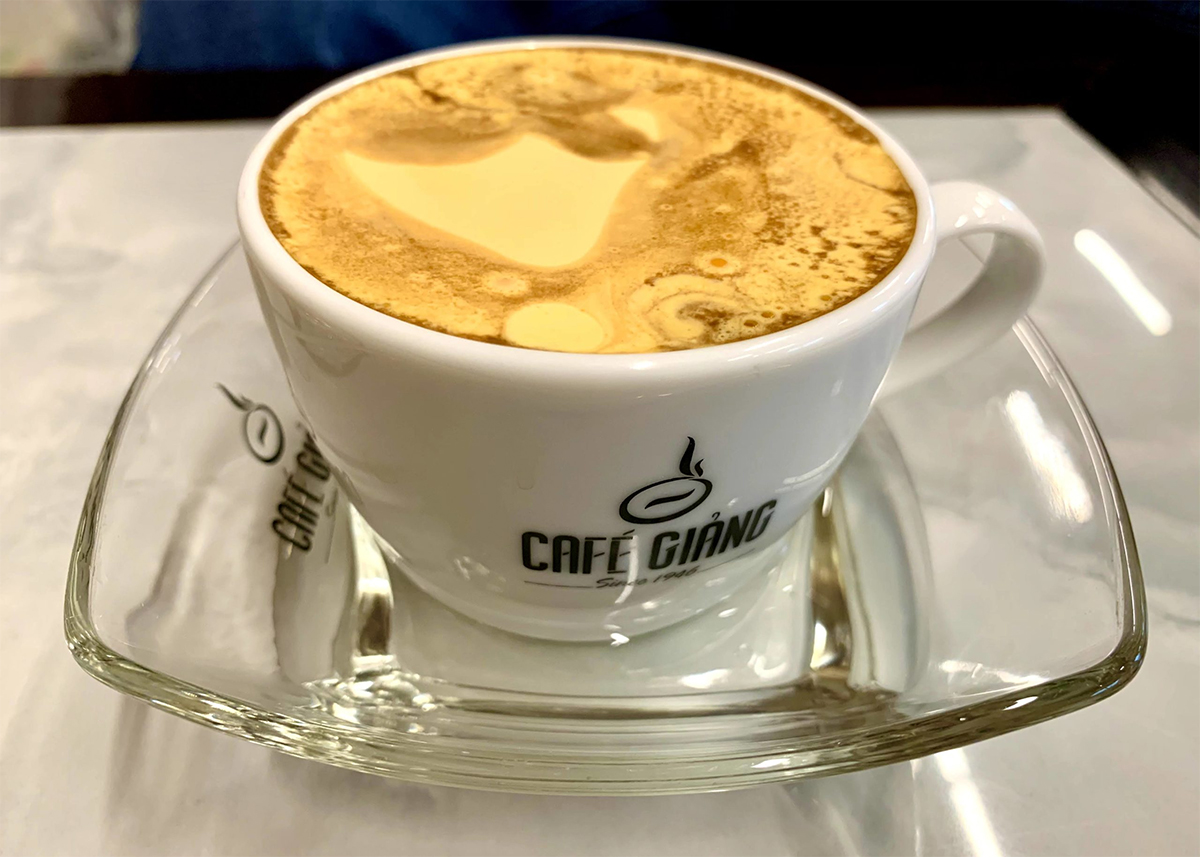 Not only famous in the US-North Korea Summit 2019 but before that, Giang egg coffee has been famous in foreign newspapers because of its delicious and unique taste. Giang egg coffee was once posted by CNN with a video of more than 1 minute to introduce unique Vietnamese coffee to international visitors.
Before that, in November 2014, Giang egg coffee was also topped the list of coffee-based drinks you should try in your life by Buzzfeed – a website that provides news about everyday life in the world. choose.
How good is Giang egg coffee? CNN once rated Giang egg coffee as one of the most impressive Hanoi specialties. Because Giang egg coffee has been around for more than 70 years. Moreover, Giang egg coffee is also made from extremely special ingredients, unlike any other coffee in the world. It is a combination of egg yolk, coffee, milk, sugar… When eating, you will find the sweet, fatty, greasy, and bitter flavors that blend together very special.
#4. Banh Mi Hanoi: Hanoi Bread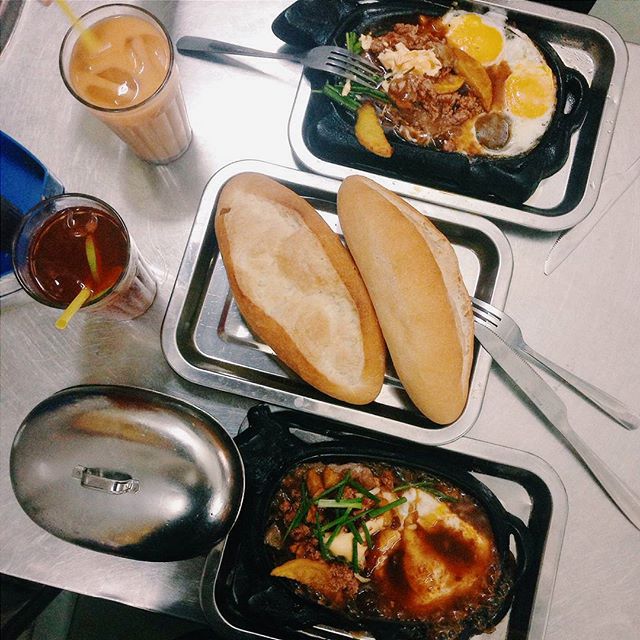 Not only Hanoi bread but also Vietnamese bread has been highly appreciated in international magazines.
In 2013, Vietnamese bread was voted as one of the 11 best street foods in the world by National Geographic magazine (a documentary television system produced by the US National Geographic Society). In addition, on the American travel magazine Conde' Nast Traveler, Vietnamese banh mi is also honored to be at the top of the list of 12 street foods.
In 2016, Vietnamese bread was in the top 100 world famous dishes announced by Wordkings – World Records Union and World Top Institute. Bread is also ranked in the top 10 best sandwiches in the world voted by Australia's prestigious travel website traveler.com.au.
How is Hanoi bread rated in foreign newspapers? Bread is considered a must-try rustic dish when traveling to Vietnam, especially Hanoi bread, Saigon bread and Hoi An bread. Vietnamese bread has a crispy crust, soft inside, is served with pork, raw vegetables, pate… eat it all the time without getting bored.
#5. Cha Ca La Vong: La Vong grilled fish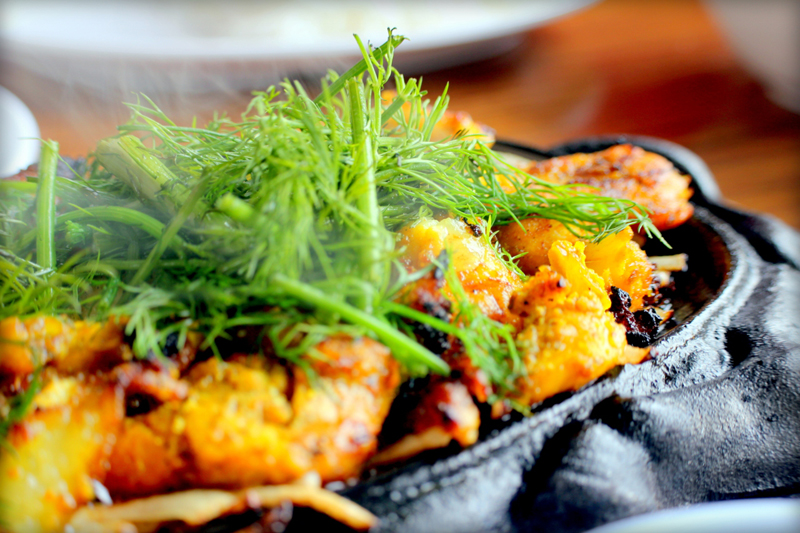 Referring to famous Hanoi specialties, it is impossible not to mention Cha Ca La Vong. La Vong grilled fish dish has appeared on CNN newspaper with a clip of more than 2 minutes with the content honoring La Vong Cha Ca restaurant at 14 Cha Ca Street as one of the oldest delicious restaurants in Hanoi, dating back more than a century.
In addition, La Vong grilled fish restaurant in Hanoi were also voted by MSNBC as one of 10 places to know before you die.
Why is Cha Ca La Vong chosen as a specialty dish of Hanoi appearing on CNN? La Vong grilled fish has been around for more than 140 years, since the French colonial period, used to serve the French army. How to make La Vong fish cake is quite simple, fish cake is usually made from catfish that is sliced, marinated with spices and then grilled, then fried again in a fat pan. Fish cake is served with vermicelli, herbs, roasted peanuts, shrimp paste…
#6. Banh Tom Ho Tay: West Lake Shrimp Cake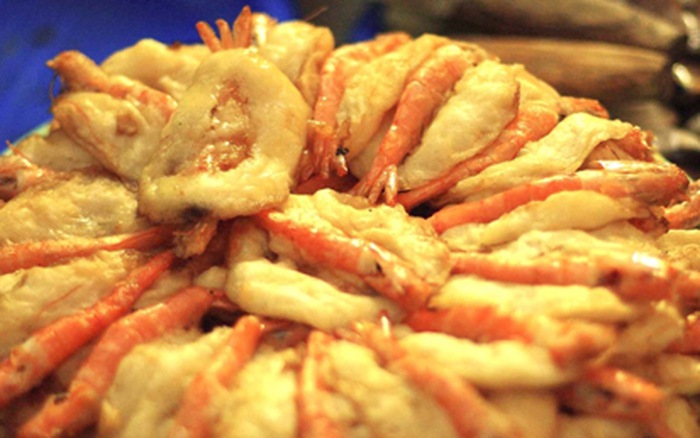 West Lake shrimp cakes have appeared on CNN's Destination program because of their delicious taste and bold culture of the thousand-year-old capital of Hanoi. Ho Tay shrimp cakes appeared and began to be popular in the past few years 1930s.
How is West Lake shrimp cake evaluated in foreign newspapers? West Lake shrimp cakes are praised by CNN for the delicious taste of shrimp cakes, which is a combination of the sweetness of fresh shrimp inside the crispy golden crust. It is so delicious that many people have to whisper, even run to enjoy it right after watching it. Best Tay Ho shrimp cake restaurant is located in Thanh Nien Street, Tay Ho District.
#7. Bun Rieu Cua: Hanoi Crab Noodle Soup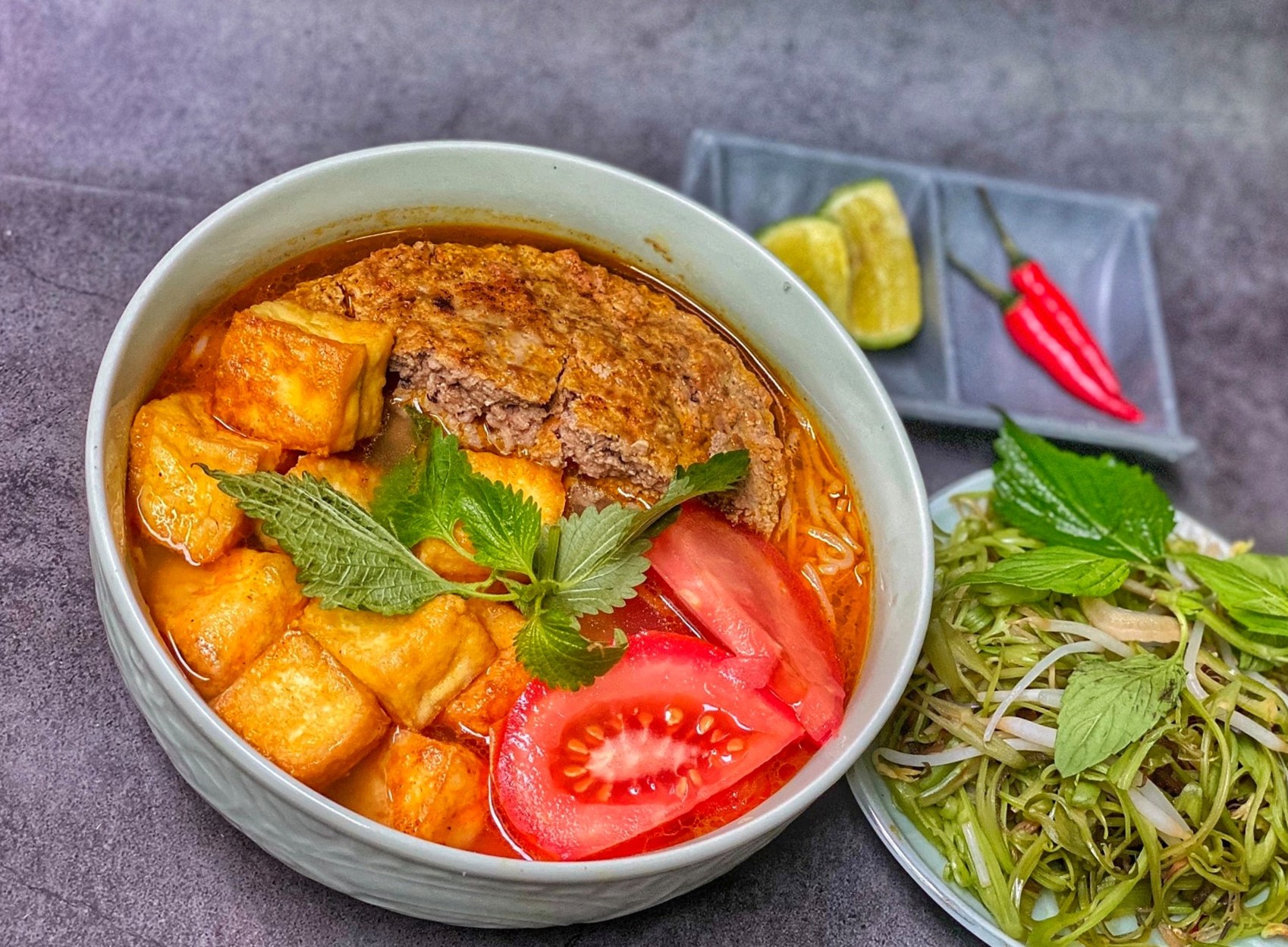 Crab noodle soup is famous as the most attractive specialty of Hanoi in Asia.
In November, 2018. Traveler website of Fairfax Media, Australia shared a list of "21 most delicious dishes in the world", in which, 3 Vietnamese dishes include snails, vermicelli and noodles. and Hoi An bread is also honored.
In 2012, crab noodle soup was voted by CNN as one of the most attractive dishes in Asia.
Traveler rated the Hanoi street food – Bun Rieu as one of the most attractive rustic dishes in Vietnamese cuisine, making eaters fall in love with the rich sweet broth made from crab roe, served with lots of herbs. And especially, the price of each bowl of crab noodle soup is always very affordable, suitable for many eaters.
#8. Cha Ruoi: Ragworm-pie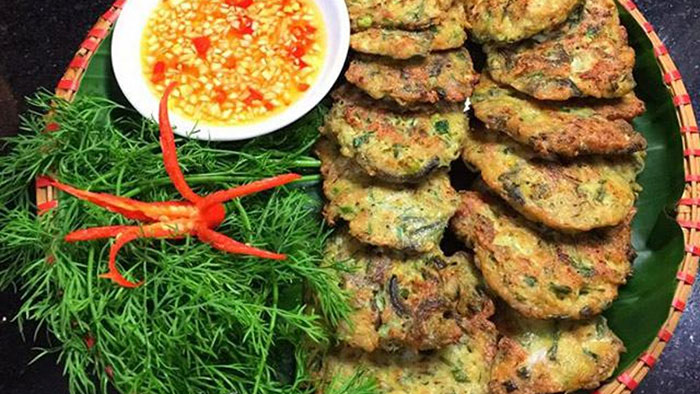 In December 2018, the dish of ragworm-pie so-called Cha Ruoi was introduced by French news agency AFP as one of Hanoi's favorite specialties in winter.
Cha Ruoi is a famous Hanoi dish with unique, strange and extremely fresh ingredients; that is "ragworm-pie" and pureed pork, mixed with eggs, dill, tangerine peel. According to AFP, the dish is also the secret to helping couples maintain family happiness.
Cha Ruoi is not only delicious Hanoi food but also very good for health. If you have the opportunity to come to Hanoi, do not forget to discover these 8 famous Hanoi specialties.
Hanoi street food tour helps you to discover the Vietnamese culture, meet local peple and enjoy Hanoi street foods recognized by world travelers. Read needs to know and contact us to customize your trip!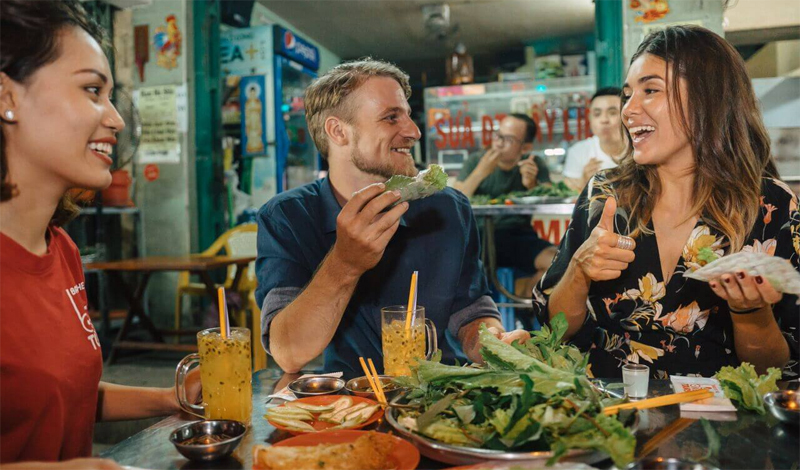 Knowledge sharing about Vietnam food culture and traditional recipes.