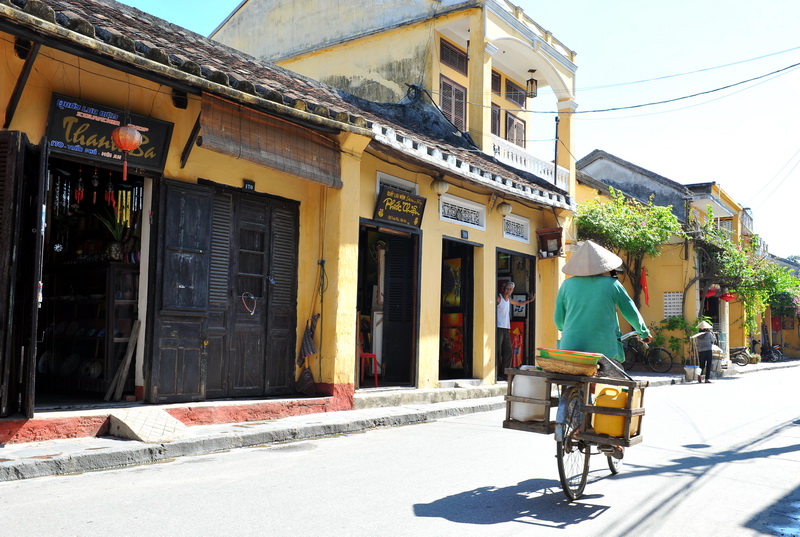 How to Get to Hoi An Vietnam – Ways to Beautiful Ancient Town
How to get to Hoi An Vietnam provides open ways to Ancient Town inscribed as UNESCO World Heritage Site in 1999. This is amongst the oldest and most idyllic towns that attract holidaymakers all over the world. With the age-old houses, scenic coffee shops, traditional tailor addresses, colorful lanterns, etc., this destination is worth visiting all seasons.
By Air – Travel to Hoi An by Domestic and International Flights
Da Nang International Airport is the main port of air entry to Hoi An Old Town. There are international and domestic flights to this airport on a daily basis. Around 2km from the city center and 30km from Hoi An, the airport is a critical transportation hub in the whole Central region. In particular, Vietnam Airlines run daily flights to Da Nang from Hanoi, Ho Chi Minh City, Hue, Nha Trang, and some other places. Regarding the international flights to Da Nang, they can depart from Singapore, Malaysia, Kuala Lumpur, Bangkok, Siem Reap, Hong Kong, Seoul, South Korea, Cambodia, etc.
Then, for how to get to Hoi An from Danang upon arrival at the airport, you can take a taxi, about 45 minutes. Taxis are numerous outside of the luggage area; so, use the taxi with the meter that should cost around USD$15. The most reliable ones are Mai Linh or Vinasun taxis. It's also great to check with your hotels whether they provide pick-up services which only cost USD$10. Another method to save your dollars is to bargain with the local driver for the fixed charge instead of getting the distance metered. The fixed charge should be USD$13 at most.
By Train – Visit Hoi An from the Da Nang Train Station
Hoi An has no railway station, and the nearest is in Da Nang City. This means you have to catch a train to Da Nang from your places such as Hanoi, Ho Chi Minh City, Nha Trang, etc. Then, take a local bus trip from Da Nang to Hoi An Bus Station, which is just outside of the Old Town area. You can walk to the site or enjoy "motorbike-taxi" service.
By Road – Go to Hoi An via Coach, Tourist Bus, or Taxi
Many tourist buses run to Hoi An from other corners of Vietnam. For how to get from Hanoi to Hoi An, try the overnight bus. This seems to be the cheapest way from Hanoi to Hoi An, but not many individuals recommend it because the long drive is quite exhausting. Its scores are the spectacular scenery in the early morning as well as the low prices. In fact, some travelers with the good health status choose this means of transport to the Old Town for new challenging experiences.
And if you ask how to get from Hue to Hoi An, take the local bus, taxi, or motorbike-taxi with ease. For more convenience, ask your hotel for the air-conditioned shuttle bus between Hoi An and Hue. Besides, you can take the private taxi to the Town. This way includes some scenic photo stops at Hai Van Pass, Lang Co Beach, etc.
By Water – Tour to Hoi An via Speedboat
This way is not popular much amongst the holidaymakers, but it is still worth trying. The local wooden boat usually departs from Cua Dai Harbor and will take you to the destination, including the overnight stay. It is the leisure boat trip, with the beautiful view and great opportunities to learn locals' lifestyle on Thu Bon River.
As you have known how to go to Hoi An Vietnam, now is the best time to visit the UNESCO Old Town and feast eyes with antique houses, colorful lanterns, traditional boutiques, experience Hoi An food tour and more.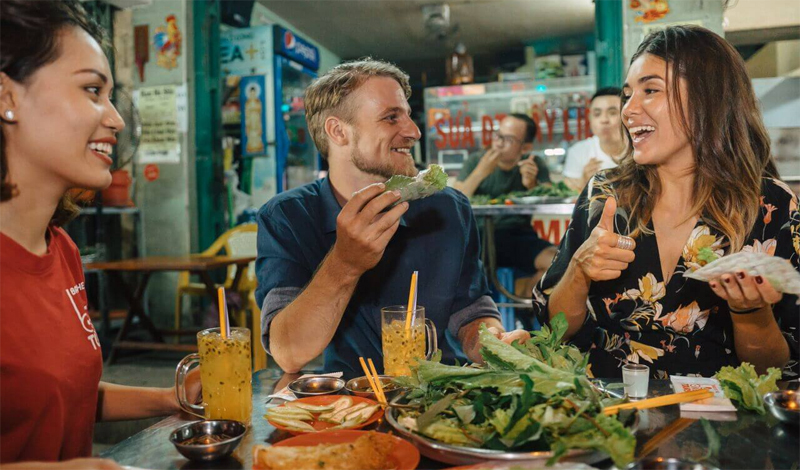 Knowledge sharing about Vietnam food culture and traditional recipes.