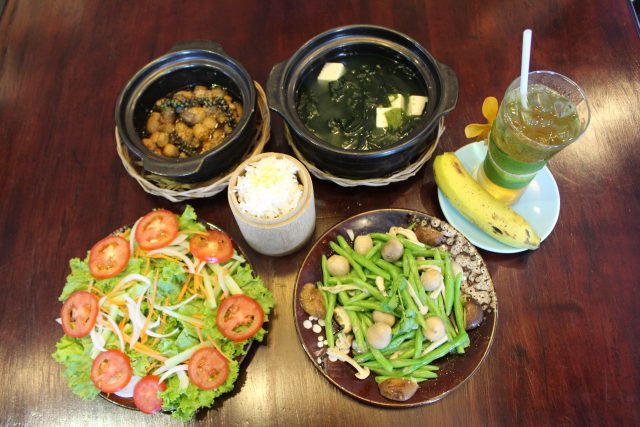 Enjoy Vietnamese Vegetarian Meals on Vu Lan Season
With the message "Vegetarian for Health", on this Vu Lan Season, the Rice Restaurant (33 Le Quy Don, District 3, Ho Chi Minh City) has launched 5 vegetarian combo dishes with vegetables, rice and soup besides the daily vegetarian dishes on the classic menu.
The Vu Lan Season (7th month of the lunar calendar) is the occasion for the children to show their love and respect to their parents. This month, many people choose vegetarian cuisine as an indispensable part of purifying the body, and at the same time, spiritually, it will feel more pure. Vegetarian food is good for health because the ingredients are from fresh vegetables and fruits. Therefore, you can rest assured that you can enjoy any ingredient of vegetarian food as well as hear the sweet taste on the tongue. In addition to delicious frugality, vegetarian dishes also attract customers by beautiful colors from fiber-rich materials.
Traveling to Vietnam on Vu Lan Season with Vietnam Food Travel, you will have the opportunity to try nowadays Vietnamese vegetarian foods.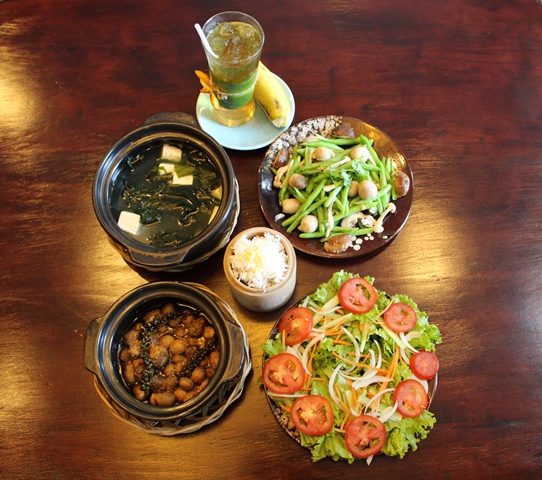 About 5 Vegetarian combo dishes at Rice Restaurant in HCM City
To create delicious and eye-catching vegetarian dishes, professional chefs at Rice Restaurant are always creative and meticulous in every step of processing. From importing fresh green olives to the mixing of dishes to create a unique aroma and flavor. Therefore, the vegetarian dishes are not less attractive than meat-based food. In the vegetarian combo, there are vinegar salads or salad rolls. Next is the main dish such as Noodle with lemongrass chili paste / Mushroom Stew / Mushroom abalone with peppercorns / Mushroom with sesame oil / Mushroom with bean sprout, Seaweed soup / Sour soup / Stewed rice / Shallot flower soup / Bitter melon soup is combined with White Rice / Brown Rice / Herbal Rice and Vegetables. In this combo, The Rice Restaurant is more delicate while offer with a cup of tea combined with banana for dessert.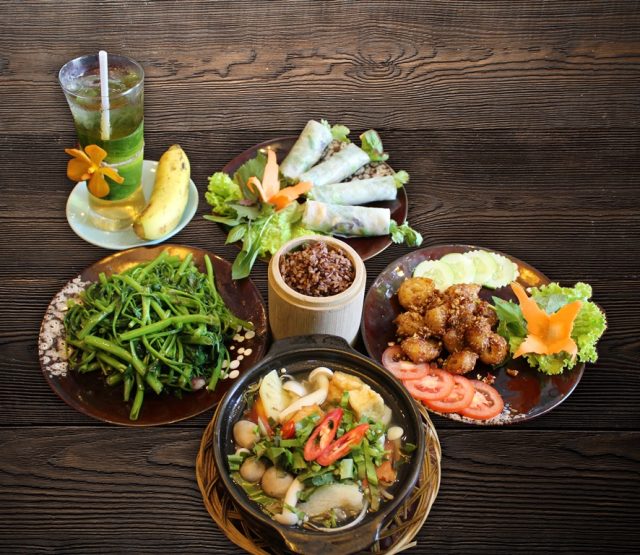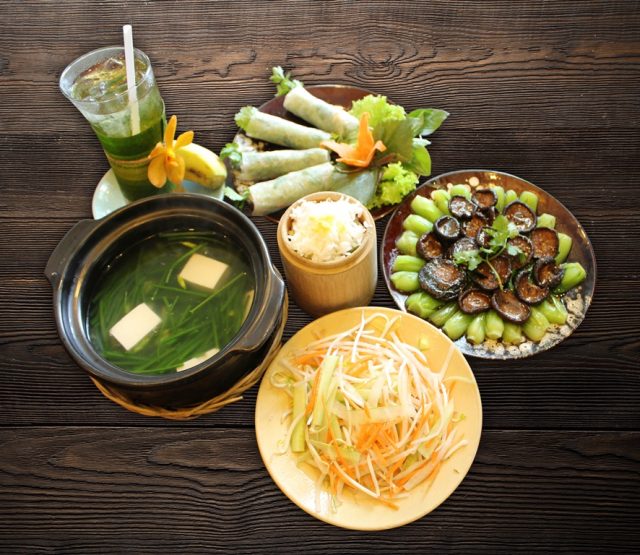 The vegetarian combo is served throughout the Vu Lan Season, from 7:00 to 23:00, 22 August to 19 September 2017 (means the whole 7th month of the Lunar Calendar). Besides serving 5 special vegetarian combos, the restaurant still serves ordinary Vietnamese vegetarian meals and non-vegetarian foods on the main menu.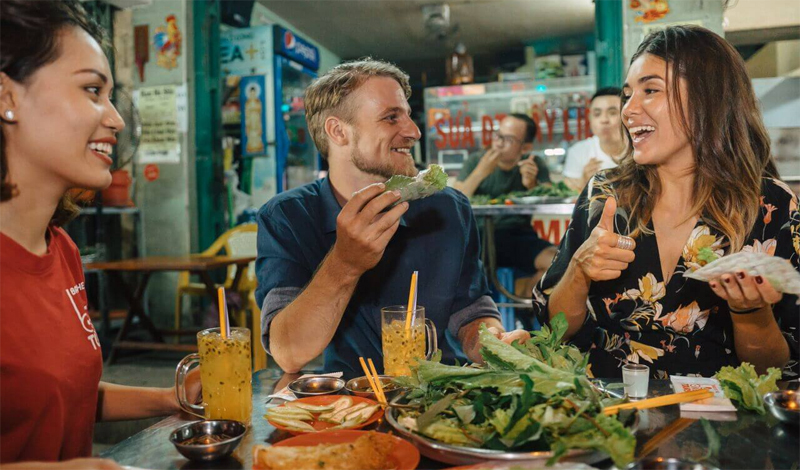 Knowledge sharing about Vietnam food culture and traditional recipes.