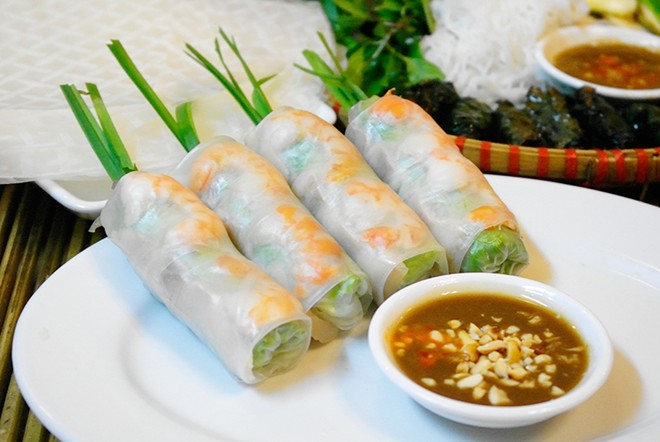 Hanoi Popular Cuisine, one time eating forever remember
Popular Cuisine of Hanoi is one of the charms attracting visitors all over the world arriving the thousand years of culture capital. The most famous dish in Hanoi is "pho", but there are many other dishes from luxury to popular "sidewalk" that visitors do not miss the chance to taste. Hereunder some typical Hanoi dishes you should taste during your foodie tour in Hanoi.
Noodle – "Pho"
If any visitor were to be asked about the most memorable dish when arriving Hanoi, especially foreign tourists, the answer would be "pho". The fleshy, sweet of"pho" usage waterwill bring the appetite for all diners. There are many famous "pho" shops/ restaurants in Ha Noi such as: "Pho Co" on Kim Ma Str, "Pho" Ly Quoc Su, "Pho Thin" on Lo Duc Str; "Pho Suong" on Dinh Liet Str, the price is about 25,000 dong per bowl upwards.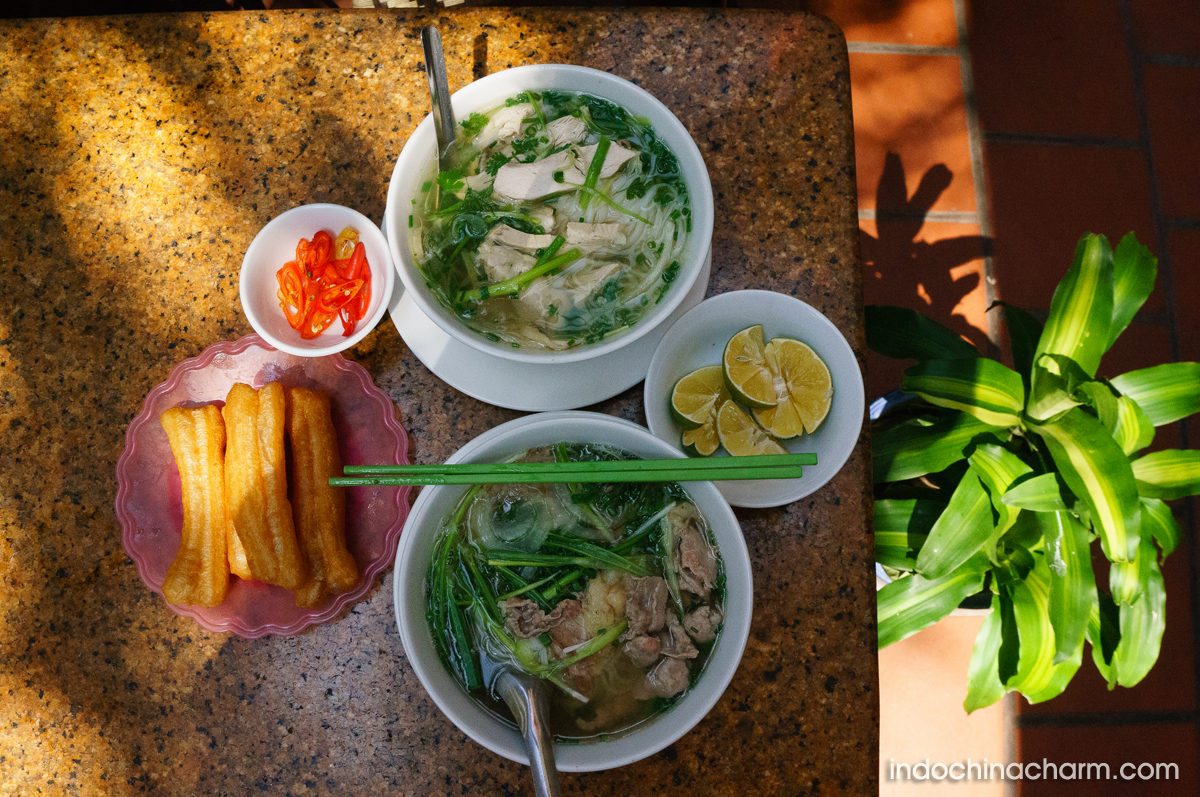 Kebab rice noodles –''Bun Cha"
Bun cha Hanoi has introduced to many cities across the country. Among many quintessential dishes of Ha Thanh, "bun cha" seems to be easy to fit with tastebuds of diners from anywhere. Pieces of pork is sliced enough, marinated and grilled over coals, then drop into the bowl of sauce flavored vinegar, sugar and lemon, served with rice noodles and vegetables … extremely tasty.
However, eating "bun cha Hanoi" has a different thing that is serving with"hung lang" a special raw vegetable in Lang village – Ha Noi. You can taste the delicious "bun cha" at 34 Hang Than Str, Ha Noi.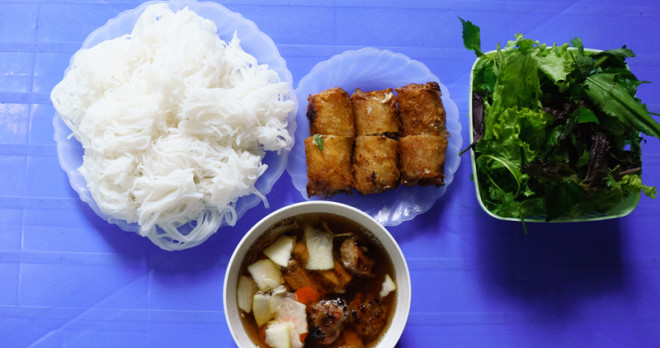 La Vong grilled fish – "Cha Ca La Vong"
La Vong grilled fish is very popular in Hanoi, always in the top of delicacies not to be missed, introduced in the book about Vietnam cuisine. Cha Ca La Vong is a perfect combination of Vietnam characterized spices as turmeric, cumin, shrimp paste and fish sauce, all are blended into an attractive fragrant dish.
The delicious dish is served with red peppers, rice noodles, herbs, sprinkled on top is delicious fried fish pieces. In Hanoi there are many shops now selling Cha Ca La Vong but can suggest the oldest restaurant Cha Ca La Vong – 14 Cha Ca Street. The price is from 120000-200000 dong/ 1 serving.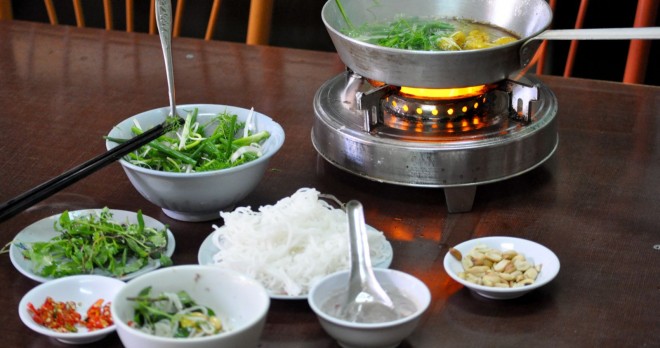 Snail rice noodles –"Bun Oc"
This is one of those dishes that any people living in Hanoi who go far away also remembers, especially women. "Bun oc" brings the sour taste of "dam bong", the bold taste of crispy snail, served with fried tofu and vegetables … Processing snail noodle is not difficult, but a tasty "bun oc" bowl is the secret of one's own.
In Hanoi, you can enjoy this dish at: Bun oc Ba Sau on 73a Mai Hac De Street, Bun oc Ba Luong on Khuong Thuong Street, Bun oc Co Beo on Hoe Nhai Str,.… the price is from 30,000 VND / bowl upwards.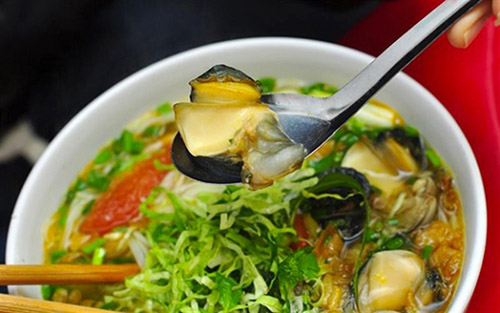 Spring roll – "Nem Cuon"
Fresh Spring rolls is one of characteristics of Hanoi cuisine with rice paper rolling beef, herbs inside, dot with the right mix of fish sauce is hard to resist food in Hanoi. To enjoy this tasty dish, you can go to the noodle shops in Ngu Xa or on Quan Thanh street. In addition noodle roll, these shops also sell fried noodles, fried egg noodles, very attracting dinners.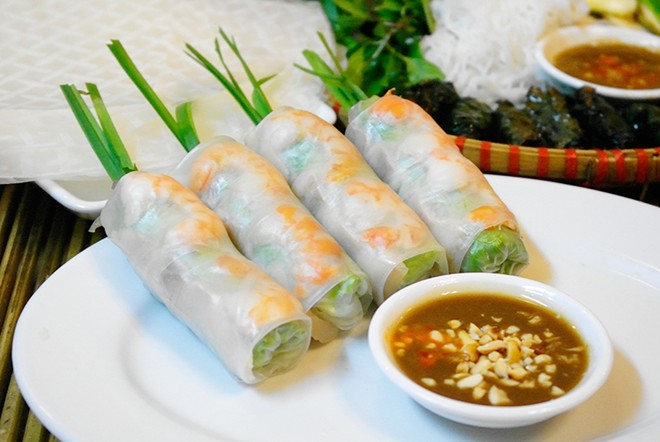 Trang Tien ice cream
This ice cream shop is located in the heart of Hanoi capital from the subsidy period, has become a cultural beauty that Hanoians far from home remember. Trang Tien ice cream is not same with industrial ice cream production. Trang Tien ice cream tastes cool, sweet, fragrant and fleshy. Original Trang Tien ice cream shop is on Trang Tien Street, crowded year round, even in the prickly chill of winter.
Hanoi cuisine brings a long tradition beauty, many eateries have been existed since hundred years ago. The flavor is unique, only in Hanoi, tourists come here not eating some of these dishes is equivalent to lost 60% value of the trip.