If you ever want to go for a drive in Saigon streets at night and eat food like the locals, then fulfill that want via this Saigon Street Food Tour – Nightlife Discovery by Scooter. It's uneasy to drive a scooter by yourself in the busy Saigon streets in the evening. Therefore, get big help from the local drivers who will take you from the dynamic District 1 to the serene District 4, District 3, and District 2, and toward other hidden charming corners packed with the Saigonese. You will know places where the locals enjoy hanging out for exciting nightlife. Sound appealing? Let's go tonight!
Nightlife activities combine street food tasting, people with food restrictions, music lovers and sightseeing.
Schedule: 4,5 hours with 7 dishes!
Start/End: 18h00 – 22h30
Video clip on our Saigon street food tour by scooter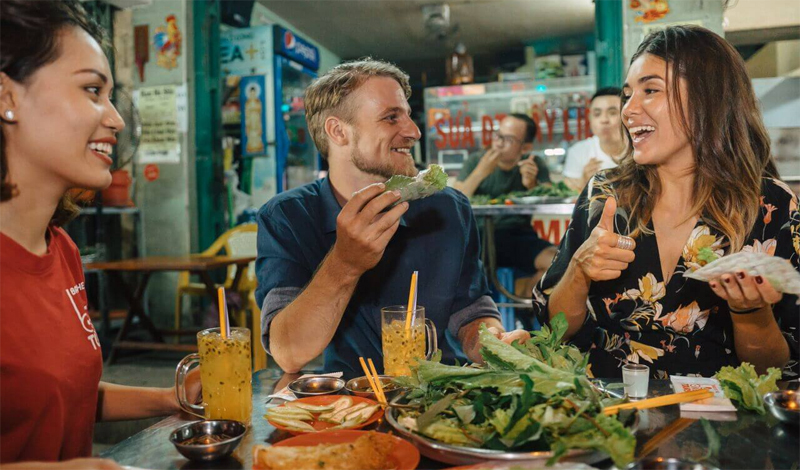 Knowledge sharing about Vietnam food culture and traditional recipes.