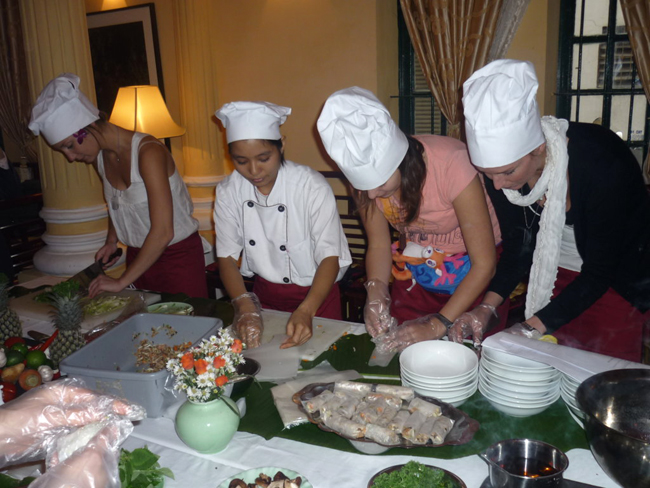 Hanoi Cooking Class at Viet Kitchen Restaurant
Viet Kitchen Spring Restaurant locates in the heart of the city – on the famous Ngo Thi Nham Street and near Cho Hom Market. The restaurant serves Authentic Vietnamese food, Western food, vegetable food and cooking classes which are cooked well by Chef Mr. David comes from Singapore – Lion Island with more than 10 experienced years. Restaurant was built upon the foundation of the Viet Kitchen Restaurant System and invested professionally by tour guides who have passion for Vietnamese food business, a lot of experience on the organization of management of the restaurant to set up. As our own experience, it can be said that to cook a delicious with the Chef's creativity and skills are not enough as foods also contribute a huge part in determining one successful dish.   That the reason why all of our dishes are prepared daily from only the finest and freshest ingredients. We  hope to bring the best dishes as well as experiences for travelers – persons who have passion for discovering food like us
We offer you the Hanoi Cooking Classes in the most authentic restaurants in each place, and contemporary provide you the best knowledge of real local Vietnamese food by  learning about  local food with hand-on experiences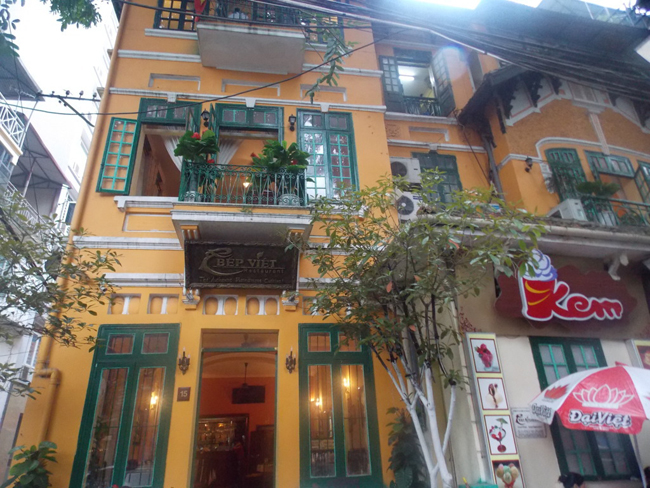 Viet Kitchen Spring Restaurant built with French architecture, three-storey restaurant with open space, including 5 dining rooms:
HOA DAO ROOM – PEACH ROOM (capacity: 44 seats inside & 8 seats outside door)
APRICOT BLOSSOM ROOM – VIP ROOM (capacity: 12 seats)
HOA HONG ROOM – ROSE ROOM (capacity: 58 seats)
HOA CUC ROOM – MARGUERITE ROOM (capacity: 24 seats)
HOA BAN ROOM – BAN FLOWER ROOM (capacity: 104 seats)
GRAND TOTAL: 250 seats
The price is around $2 – $25 based on the number of pax and opens from 10:00am – 10:00pm.
Vietnamese traditional cooking class at Bep Viet – Viet Kitchen Restaurant
Viet Kitchen organizes private cooking classes in Hanoi with professional chefs more than 10 experienced years. You will participate with us; each person has an individual counter to cook by yourself under the enthusiastic instruction of our teachers.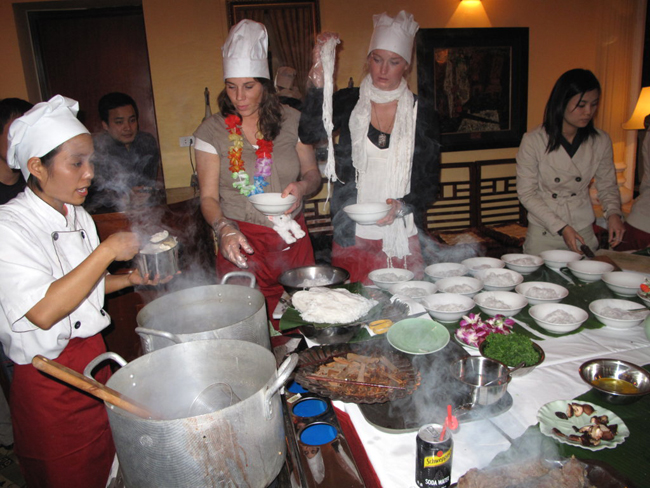 Here we go with our program: 
08h30 – 8h45: You are welcomed by our guide and chefs at Viet Kitchen and enjoy Vietnamese Tea. Brief introduction about the Vietnamese Cruise in generally as well as about the dishes will be cooked today in particularly.
8h45– 9h15: Take a short walk with our guide and chef to the " Home" Market which is divided into many different counters such as : seafood, poultry food, vegetable, fast food, dry herb, fruits, clothes, etc…
Chance to take photos about the local daily life.
09h15 – 11h00: Back to Viet Kitchen to prepare food to cook with chef. He/ she will introduce you how to cook them well and reproduce them when you back home.
11h00 – 13h30: On completion of the Hanoi cooking class, enjoy food self-prepared and by the restaurant.
| Number of guest | USD per person |
| --- | --- |
| 2 – 4 participants | 42 |
| 5 – 8 participants | 37 |
| 9 – 15 participants | 33 |
| 16 participants onward | 30 |
Inclusion:
Cooking Vietnamese Teacher
Recipes/Gifts from Viet Kitchen
Cooking facilities, vegetables,
Lunch at the restaurant.
Exclusion:
Personal expense.
Other drinks.
Should you need further information about cooking class, culinary tour or foodie tour, please feel free to contact us at sales@culinaryvietnam.com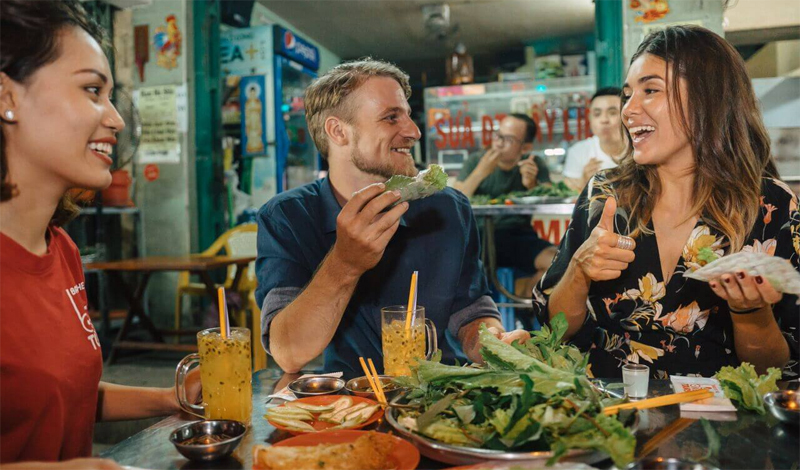 Knowledge sharing about Vietnam food culture and traditional recipes.