Hanoi Culinary Tour Package 5 Days suits the need of somebody that would love to enjoy food and learn how to cook in both Hanoi and Halong Bay. Also, it's obvious that the spectacle of these two well-known destinations in the north of Vietnam is spectacular and miraculous. The stress-free and enjoyable 5-day food tour in Hanoi and Halong Bay might be what you need to ignite the spark of interest in cooking and eating. A variety of Vietnamese food can fulfill your stomach as they are all mouth-watering and eye-catching. Therefore, it's not strange when the majority of the foodie communities all over the world have been appreciating the Vietnamese culinary heritages.
In Hanoi, you can expect the happy, informative, and professional cooking class of Chef Didier Corlou – the capital city's famous chef who is said to offer the most impressive Vietnamese traditional cooking course about spring roll, Vietnamese banana flower salad, grilled chicken with lemon leaves, etc., right in La Verticale. Besides, Hanoi itself is so charming and beautiful that is worth the title "Paris of the East," in which you explore the Old Quarter, Ho Chi Minh Mausoleum, Temple of Literature, Water Puppet Show, etc. When it comes to Halong Bay – The UNESCO World Heritage Site or "Bay of Descending Dragon," you'll be first impressed by the heavenly seascape, limestone towers, emerald seawater, and luxury cruises. The overnight stay on the traditional Junk lets you come closer and closer to the Bay's actual charm as well as the local cuisine. The onboard relaxation with Tai Chi exercise, Vietnamese and international set menu, sunbathing, interacting with local fishermen, and lots of subsequent joys, will boost your Vietnam travel to perfection. Perhaps, you will soon become fans of the Hanoi food as well as the loyal patrons to La Verticale. The Northern Vietnamese Cuisine invites the foodies worldwide to enjoy, evaluate, and adore.
Hanoi Culinary Tour Package 5 Days Draft Itinerary
Day 1: ARRIVAL – HANOI (D)
Day 2: HANOI COOKING CLASS AND CITY TOUR (B/L/D)
Day 3: HANOI – HALONG BAY (B/L/D)
Day 4: HALONG BAY – THO HA VILLAGE – HANOI (B/L/D)
Day 5: HANOI – DEPARTURE (B)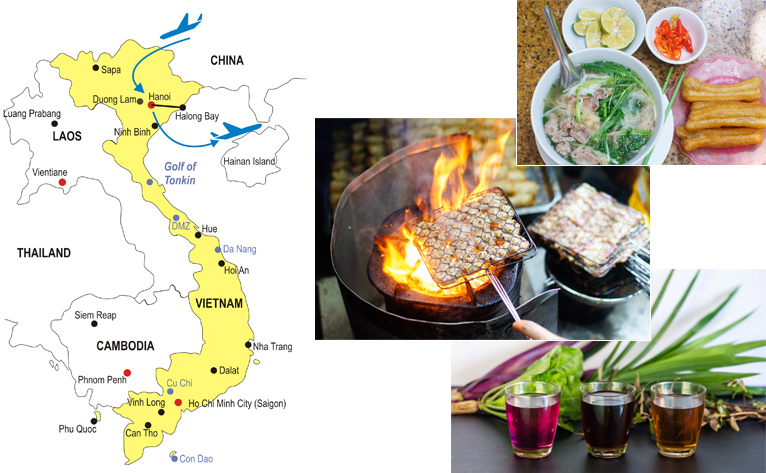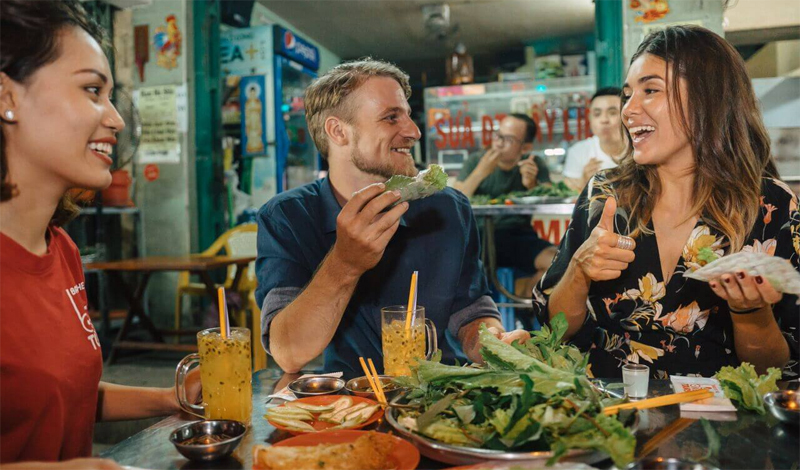 Knowledge sharing about Vietnam food culture and traditional recipes.