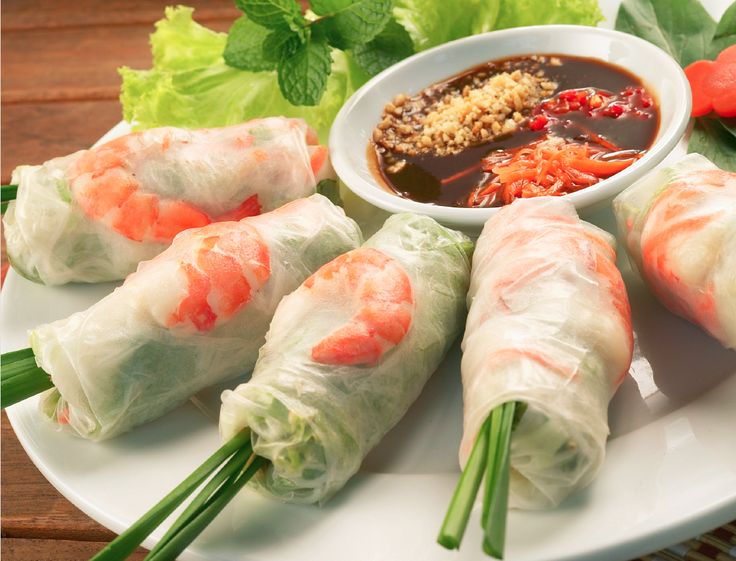 Vietnamese Fresh Spring Rolls Recipe
Vietnamese Fresh Spring Rolls Recipe – This is pretty complicated dish to prepare but the taste of this is really worth for your effort. Considered to be very elegant and delicacy food of Vietnamese people, this dish having very beautiful combination of noodle, vegetable, pork and shrimp. The way wrapping it by rice paper also makes it look very beautiful and the dipping sauce makes the dish to be perfect.
Ingredients to make fresh spring rolls for 4-6 people
110 g: Rice vermicelli (yields 2 1/4 cups)
225 g: Lean pork
2: Spring onions (scallions)
225 g: Large shrimps
1: Cucumber, quartered and thinly sliced
1: Carrot, peeled and grated
2 sprigs: Fresh coriander (cilantro), coarsely chopped
6: Large butterhead lettuce leaves, steam ends removed and halved
12 sheets: Rice paper
725 ml: Peanut dipping sauce
Vietnamese Fresh Spring Rolls Recipe – Directions :
Soak the noodles in cold water for 20 minutes.
Blanch in boiling water, then rinse under cold water.
Drain well and set aside on a plate.
Meanwhile, to cook the pork, heat a saucepan of water and bring to boil over medium heat.
Add the pork and spring onions and cook for 20 minutes. Remove the pork from the water, and when it is cool enough to handle, slice it into strips 5 x 2 1/2 x 1/3 cm. Set aside on a serving plate.
Using the same pot of water, return ot a rolling boil and cook the shrimps for 3 minutes or until cooked.
Remove and cool in iced water, peel and cut in half lengthways. Set aside with the pork. Discard the spring onion.
Arrange the cucumber, carrot, fresh coriander and lettuce leaves attractively on a big platter.
Sprinkle 2 sheets rice paper at a time with water and when each softens and is pliable, place a piece of lettuce on the bottom third of the rice paper. Put 1 piece pork, 1 small clump noodles and pieces of cucumber and carrot on top.
Fold the bottom portion over the filling, fold in the right and left sides, and roll the wrapper one more time so that it is two-thirds rolled.
Place 2 halves of shrimp end to end along the top of the roll and place several fresh coriander leaves on top.
Roll the wrapper tightly until the edges seal shut. Place the finished rolls on a plate and cover with a damp towel to keep them moist until serving time.
Repeat with the remaining ingredients. Serve with peanut dipping sauce.
www.culinaryvietnam.com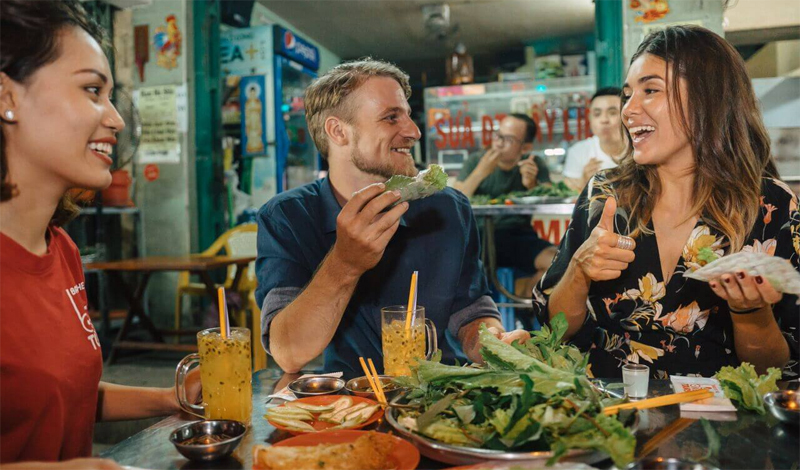 Knowledge sharing about Vietnam food culture and traditional recipes.