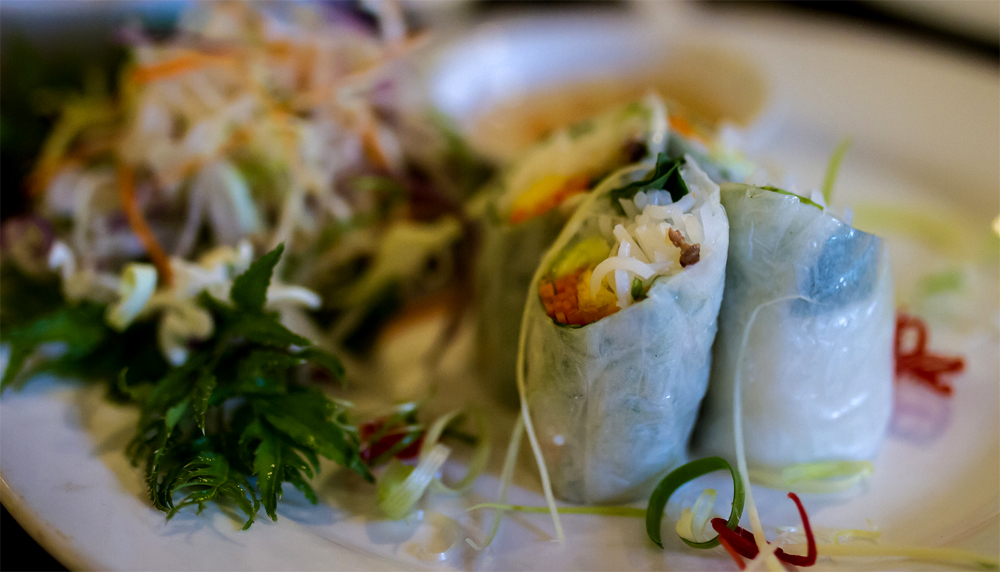 Cooking Class at KOTO Hanoi Restaurant
Stand for "Know One, Teach One", KOTO inspires the food lovers to learn to cook their favorite Vietnamese dishes authentically. Provided that you come across the name of KOTO Hanoi Restaurant somewhere and wonder if you should visit it, we give you the thumbs up. The restaurant is fantastic, and especially, the cooking class herein is worth participating. Hundreds of students have been graduating from the KOTO cooking courses in Hanoi that help this brand to hit the board.
Introducing to KOTO Hanoi Restaurant
Location: 59 Van Mieu Street, Hanoi
With the propitious location in the momentous Temple of Literature, the multi-level KOTO Hanoi Restaurant is often jammed by patrons and students. The restaurant functions as the authentic ground for KOTO chefs to pass on their culinary knowledge and skill to the practitioners.
Meanwhile, this dining shelter offers the succulent foods that nowhere can match. KOTO Hanoi Restaurant aims to support the disadvantaged youth in Vietnam and promote the culinary treasures of the nation to the world. Here, people have been sharing tons of sweet memories for a lifetime source. In particular, Café KOTO runs every day from 7:30 AM to 10:00 PM. You can come here for delicious brunch or dinner.
If going upstairs to the second level, you see the ideal bar to meet friends or business partners. The Temple Bar has a broad range of KOTO's drinks for you to unwind. Then, the third level is called the Graduate Gallery serving as a function and meeting room where shows the achievement of the accredited trainees of KOTO. It creates inspiration for the current trainees to trust the successful future. Also, the beautiful rooftop cocktail bar on the fourth level overlooks the Temple Gardens, so the great view indeed and the meals in alfresco style.
Join KOTO Cooking Class for Valuable Vietnamese Culinary Art
KOTO holds the key of the Vietnamese cuisine; so if you want to excel at cooking the Vietnamese dishes, please sign in the KOTO Cooking Classes to figure out the secrets herein! For the healthy and tasty meals, there need to use herbs and spices smartly. What is else? KOTO has the answers to this subject via:
The professional English-speaking teacher to give very clear steps
The hands-on experience in cooking and selecting the ingredients in the local market
The complete food sets to enjoy at the end of the course such as spring rolls, Pho noodle, seafood options, Vietnamese desserts, etc.
The real chance to create the texture and color for the Vietnamese foods based on the personal reference.
After the actual participation in KOTO Cooking Class in Hanoi, the trainees know what the Vietnamese foods are about. The lesson on the smell, texture, and color of the food will be later put into the daily practice so that more and more foreign foodies know how to cook the succulent dishes of the radiant S-shaped country.
Discover different cooking classes themes offered by KOTO
Theme
Menu
Traditional Hanoi street food
1. Nom hoa chuoi – Banana flower salad
2. Nem ran – Hanoi's style fried pork spring rolls
3. Pho cuon – Beef rolled in rice paper rolls with fresh herbs
4. Bun Cha – BBQ pork cooked two ways
5. Che – Traditional Vietnamese sweet dessert soup
Spring rolls
1. Nem ca – fish spring rolls
2. Goi cuon – fresh spring rolls with prawn and pork
3. Nem ran – fried pork spring rolls
4. Pho cuon – Beef rolled in rice paper roll with fresh herbs
5. Che – Traditional Vietnamese sweet dessert soup
The Arts of Pho
1. Pho bo – beef noodles soup
2. Pho ga – chicken noodles soup
3. Pho xao – stir fried crispy noodles
4. Che – Traditional Vietnamese sweet dessert soup
Strictly vegetarian
1. Nom hoa chuoi – Banana flower salad
2. Dau hu xa – Lemongrass tofu
3. Nem ran chay – Fried vegetarian spring rolls
4. Chuoi dau – braised tofu and green banana in turmeric
5. Che – Traditional Vietnamese sweet dessert soup
KOTO cooking class Hanoi prices
Include: unlimited tea, full recipe, market tour KOTO gift follow by a share meal with a local beer or soft drink. (Note: no market tour in the afternoon class)
| Number of guest | USD per person |
| --- | --- |
| 2 participants | 65 |
| 3 – 5 participants | 59 |
| 6 participants onward | 46 |
If you want to book KOTO cooking class in Hanoi or any other support for your culinary tour, please feel free to contact our specialist at sales@culinaryvietnam.com