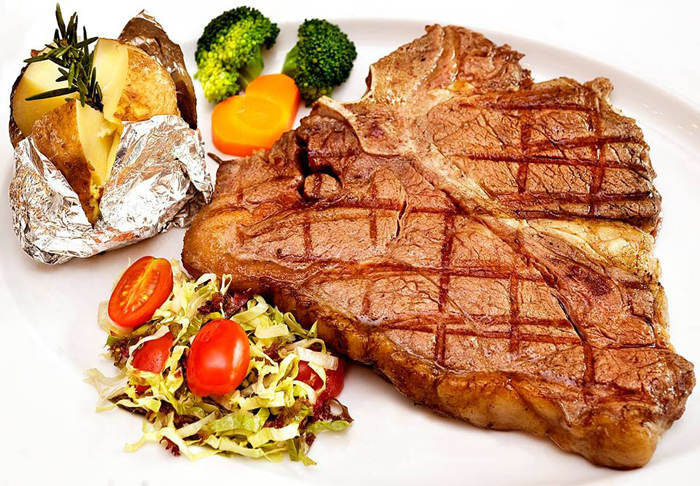 Where to Eat in Saigon Vietnam – Western Restaurants in Saigon
Do you concern about Where to eat in Saigon Vietnam? Vietnam Culinary Travel updates the list of Western restaurants in Saigon. Discover Western cuisine and enjoy Western Foods during your stay in Saigon !
High-End – Western Restaurants in Saigon
La Camargue
Add: 74/7D Hai Ba Trung, First floor, District 1, HCM City. Tel: 08.235 204888
Located right in the tourist centre in Saigon, but La Carmague is a bit difficult to be found as it is placed currently in a food plaza. La Camargue is a western style restaurant with roots in Mediterranean cuisine. Clients surely find a professional, friendly, non-obstructive and reliable service here. Specially, the menu and wine selection is not vast, but carefully chosen, perfectly cooked and beautifully presented. The restaurant is highly recommended within locals, expats and tourists.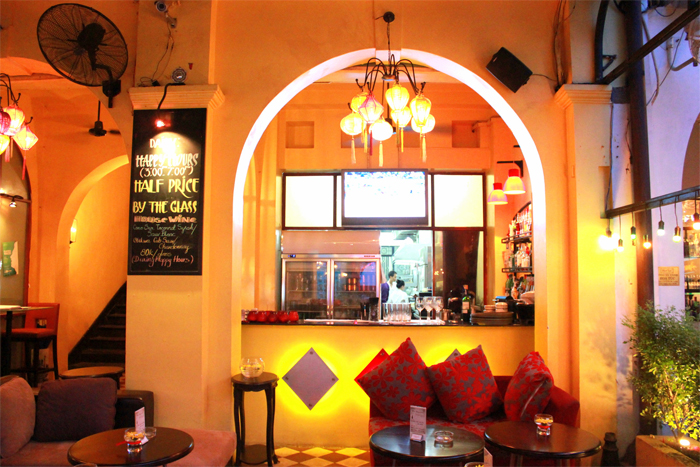 Le Chateau de Saigon Restaurant
Add: 45A Le Quy Don Street, District 3, HCM City. Tel: 08.239326777
Like most other high-end western restaurants in Sai Gon, Le Chateau de Saigon restaurant is located in a French-style villa in central area. The owner is experience person in operating the upscale western restaurant. It is carefully taken care from the appearance of staff to food value. The waiters are all well dressed in tidy tuxedos and greeted guests warmly. For the food, quality and taste are reasonable given its price.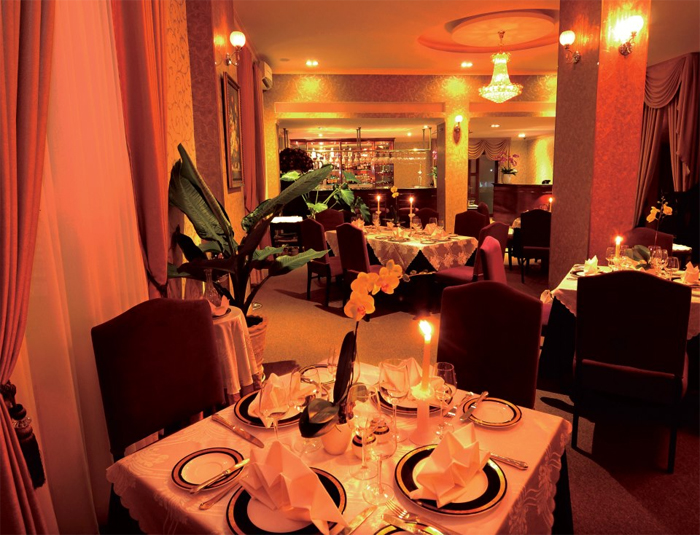 Au Manoir de Khai
Address: 251 Dien Bien Phu Str, HCM City. Tel: 08.239303394
Au Manoir is located in a French peaceful villa that some clients called the delight restaurant. The waist staff wear diner jackets and black bow ties, and the restaurant Manager usually advise clients to choose food. Their food seems very unique and new to the tasters, which is subtle blend of French cuisine and Vietnamese cuisine. This is not a cheap restaurant, however some people is happy to visit after looking at its magnificent building.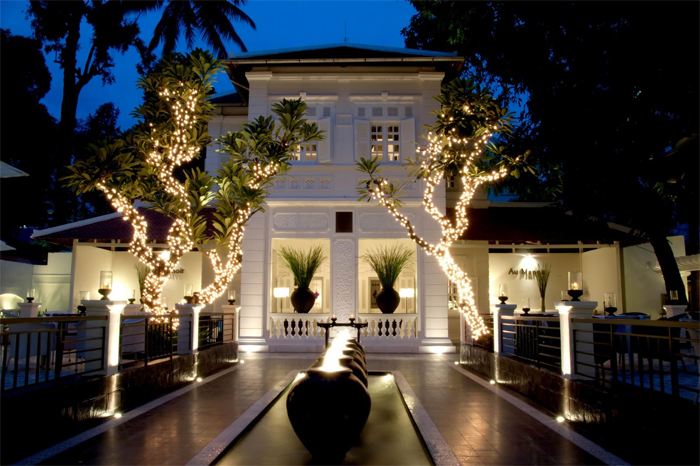 Mid-Rande – Western Restaurants in Saigon
Amigo Grill Restaurant
Address: 55-57 Nguyen Hue Str, Dist 1, HCM City. Tel: 08.238291248
This is a Spanish / Mexican themed restaurant and is centrally located. Pleasant decor and comfortable seating bring friendly atmosphere. There is a serve yourself salad bar which has a good selection of fresh salad items before clients choose the steak that cooked to your preference provided you state your requirement. The staffs are all young, very attentive and most speak reasonable English. Rather expensive but good quality imported steak.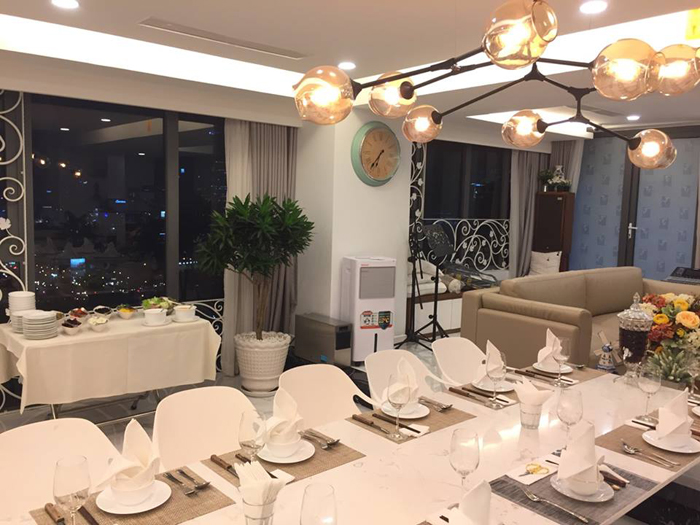 Al Fresco's Restaurant
The Al Fresco's group has been running in Vietnam since 1996 and quickly expanded their operations from the north to south the country. The Al Fresco's restaurants tend to provide popular western food in good quality at the reasonable price for both foreigners and locals. With the successful increase in number of opened restaurants, Al Fresco's satisfy the need for expats and foreign tourists coming to Vietnam and introduce western cuisine to Vietnam public.
L'Etoile Restaurant
Address: 180 Hai Ba Trung Str, Dist 1, HCM City. Tel: 08.238297939
This restaurant is located in central district in Sai Gon which offer visitors a friendly atmosphere with simple exterior. However, a nice tradition French cuisine is recommended widely. The chief has created delicious French food throughout the time and has attracted many people since then. It has been rewarded" outstanding restaurant of the world" and worth with clients' expectation.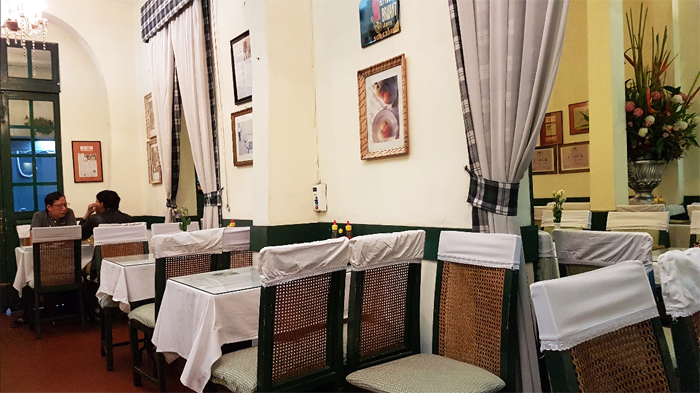 Hard Rock Coffee Sai Gon
Address: 39 Le Duan Str, Dist 1, HCM City. Tel: 08.262917595
Are you still looking for Where to eat in Saigon Vietnam? Hard Rock Café in Sai Gon is located in the Kumho Asiana Plaza- a new complex of office building, hotel and resident apartments. The venue can accommodate maximum to 205 seats. People would find exceptional service and atmosphere which is likely what they expect when visiting a Hard Rock. A live rock band which plays nightly remarks the special feature of brand Hard Rock Coffee. Sai Gon Hard rock coffee is well-know place with their nice and well-trained staff who can help guests to enjoy every minute to spend here.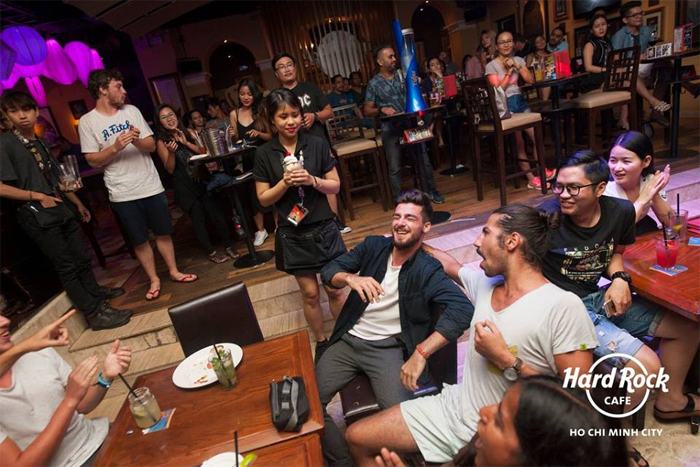 People read also: