Vietnam ranks among the most attractive fine-dining destinations across the world. The culinary tourists coming to Vietnam are showered with many opportunities to enjoy Vietnam food tours in almost any spot throughout the S-shaped country. Whenever and wherever you are prone to culinary values, be free to go see Vietnam! Vietnam Culinary Travel Agency promotes Vietnam culinary tours since 2008. The rich collection of Vietnam food tour packages is for everybody that wants to study and relish Vietnamese foods or has hands-on cooking experience in various Vietnamese dishes before heading home back.
Reliable partner
Vietnam Culinary Travel Agency belongs to Indochina Charm Travel – a private owned travel company based in Hanoi with operation offices in Danang City and Ho Chi Minh City (Saigon). Our International Tour Operator License Number 01-199/2019-GPLHQT is licensed by Vietnam National Administration of Tourism.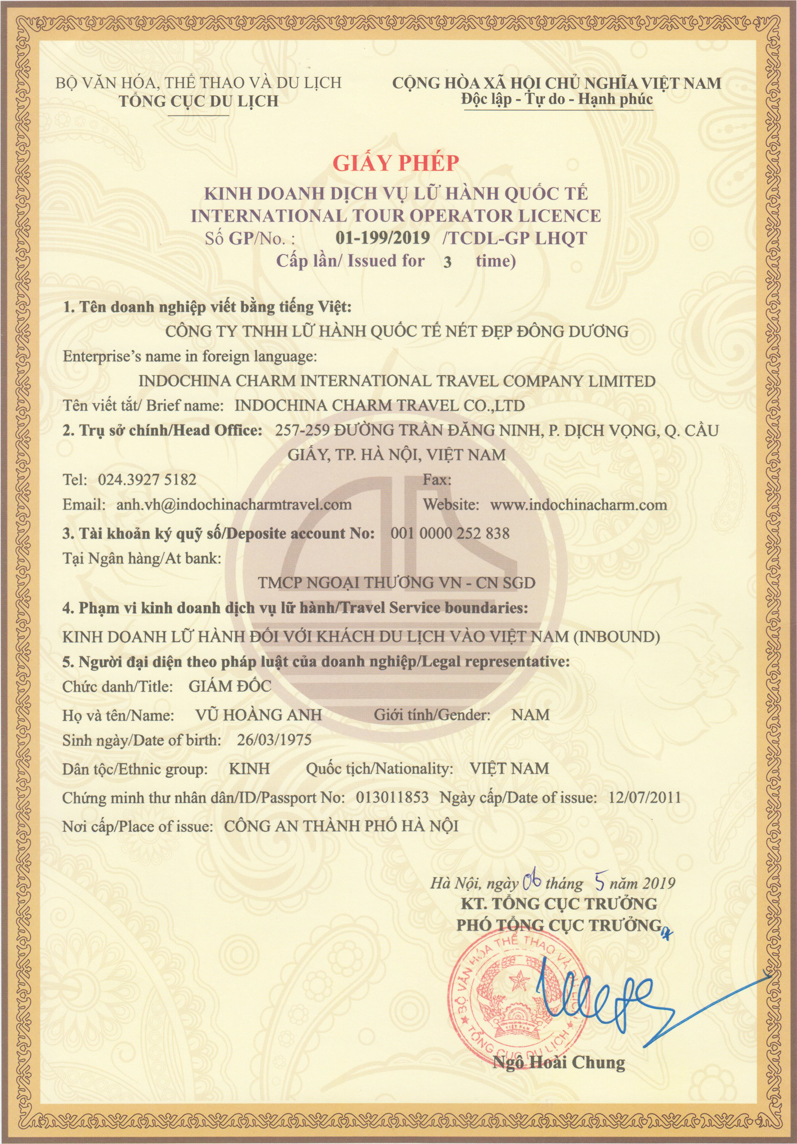 Customer support 24/7
The passionate and dynamic team who is available 24/7 to support you on Yahoo chat, Skype, phone… and help you to have a perfect vacation in Vietnam.
Good price
We are not an intermediary service, but a tour operator who has long-term relations and direct contract with suppliers including hotels, resorts, cruises, airlines, trains…so we commit to offer you the most reasonable price with the best value.
Secured payment
The tour deposit (up to 30% of the total amount) is required to make either via electronic payment gateway VTCPay.vn, Onepay.vn or by Bank transfer to our company account. Beside, all major credit cards (Visa, Master, American express) are welcome for payment on site.
Satisfaction guaranteed
We promise to deliver what you pay for with the maximum value of the product. There is no hidden cost; no cheating that can be tied down in our agreement that we are willing to pay penalty if it is violated.