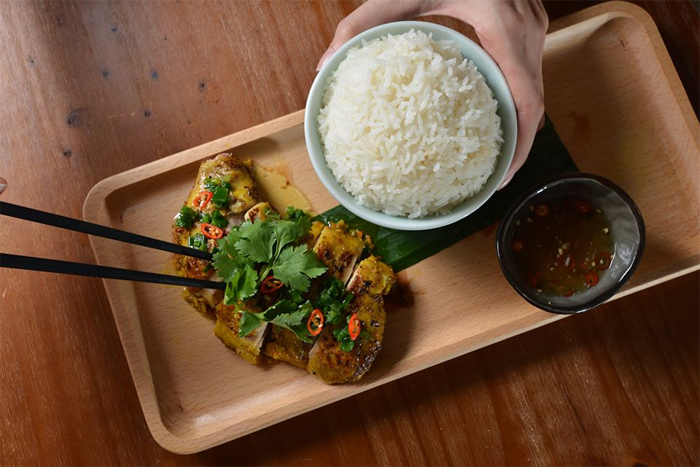 Where to Eat in Saigon Vietnam – Vietnamese Restaurants in Saigon
If you are loooking for Where to eat in Saigon Vietnam, this article will be efficient for you. Vietnam Culinary Travel Agency updates the list of Vietnamese restaurants in Saigon. Discover Saigon cuisine and enjoy Saigon foods during your food tour in Vietnam !
High-End Vietnamese Restaurants in Saigon
Mandarin Restaurant
Add: 11A Ngo Van Nam Str, HCM City. Tel: 028.38229783
Mandarin Restaurant is located on a tree lined street in the up market area of Saigon City. Decor is an upscale Chinese motif with timber beams, fine Chinese screen paintings, and artwork on two open-plan floors. It's plush but not stuffy, and you'll feel comfortable in casual clothes or a suit. For a memorable meal, don't miss the famed duck done in a sweet "Mandarin style." The restaurant features a live classical trio.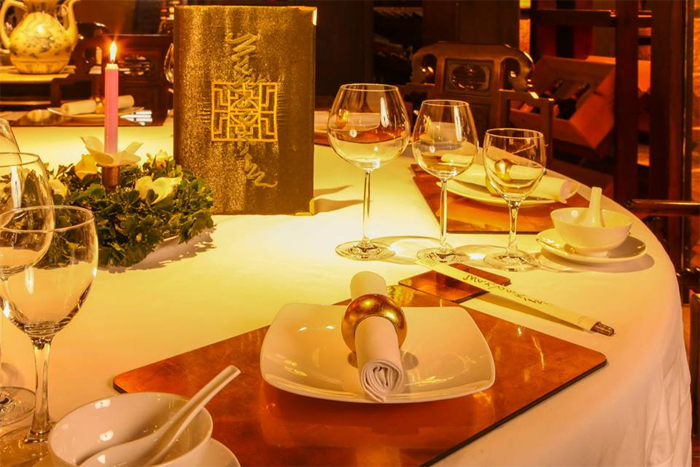 Hoi An Restaurant
Add: 11 Le Thanh Ton Str, HCM City. Tel: 028.38237694
Be transported back in time to the graciousness and tranquillity of Old Vietnam at Hoi An Restaurant. The restaurant is located on 2 floors and the interior is full of the antique had crafted furnishings of Vietnam. The shuttered panels that divide the dining areas upstairs lend privacy but at the same time an open feel to a room. The musicians on their traditional instruments play softly in the background. Dine on a variety of Vietnamese cuisine with a hint of European influences.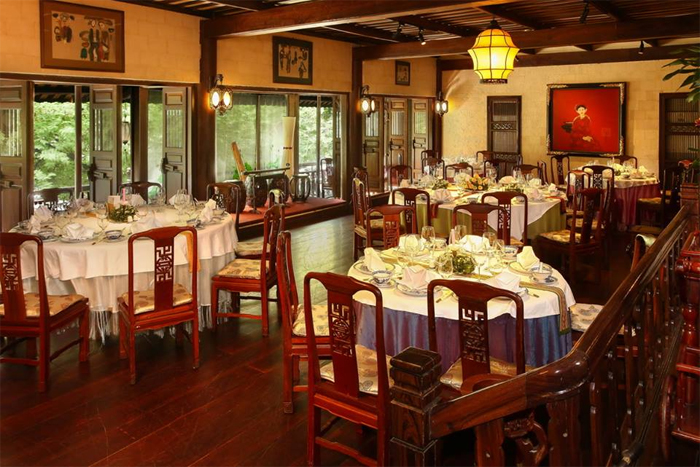 Nam Phan Restaurant
Add: 34 Vo Van Tan, District 3, HCM City. Tel: 028.39333636
House in a the 4-floor villa, Nam Phan is the property of Khai family and praised another jewelry their culinary crown. Nam Phan dedicated to providing quality Authentic Vietnamese Cuisine and the ability to experience and absorb Vietnamese culture in tranquil. Nam Phan will offer you not only a Vietnamese cuisine with authentic fine dining experience with a touch of Vietnamese hospitality in an opulent ambience.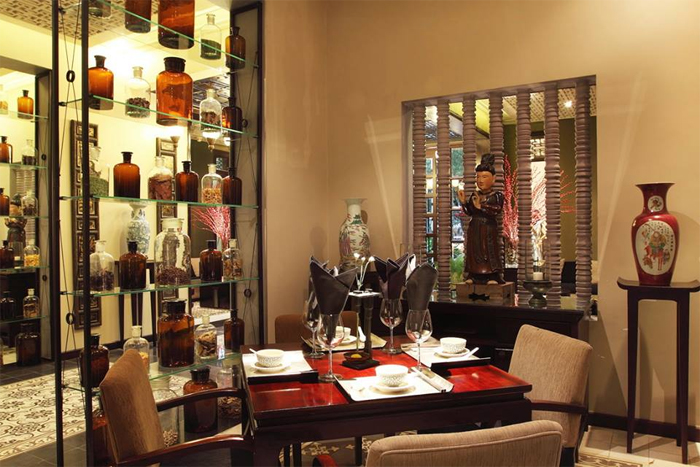 Ming Dynasty
Add: 23 Nguyen Khac Vien, District 7, HCM City. Tel: 028. 5411 5555
Located right in the center of the newly-built urban area nicknamed Saigon South by the expatriates living there, the Ming Dynasty Restaurant serves up traditional Chinese cuisine. The restaurant is completed with architectural features from the namesake ancient empire, going inside is like walking through the entrance into an old Chinese palace. With an area of 4,000 square meters, and a 400 persons seating capacity, Chef is in charge of a menu filled with mouthwatering dim sum, and numerous Hong Kong style and traditional Chinese specialty dishes.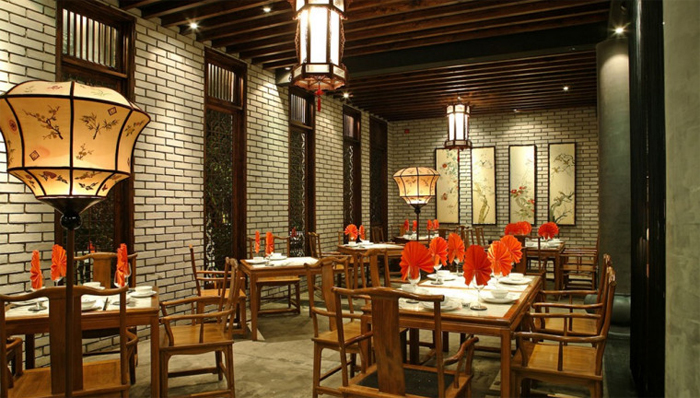 Mid-Range Vietnamese Restaurants in Saigon
Temple Club
Add: 29–31 Ton That Thiep Str, HCM City. Tel: 028.38299244
A turn of the century Chinese Temple, now renovated into one of Saigon's finest restaurants, the Temple Club still has a special feel to it. High ceilings and exposed brick walls are decorated with antiques, statues and tapestry throws. Creating an atmosphere of casual elegance, guests will enjoy the experience of the Vietnamese cuisine in the restaurant and can relax in the lounge room on leather sofas with a coffee.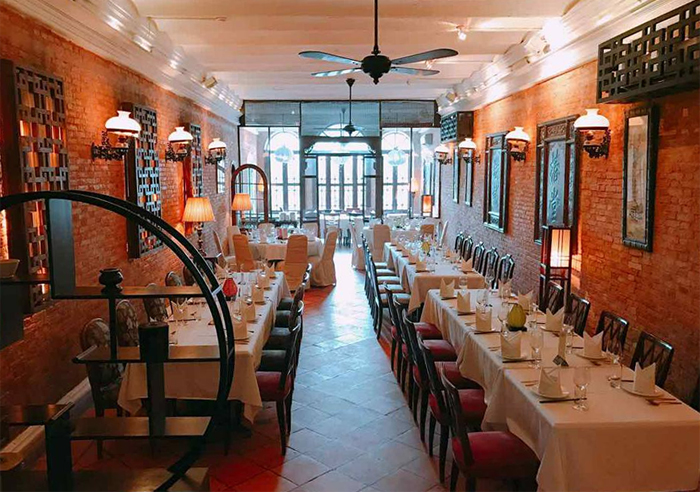 Vietnam House
Add: 13-15-17 Dong Khoi Str, HCM City. Tel: 028.38296676
Settled in an impressive colonial style house right in the center of Saigon, the 120-seat Vietnam House Restaurant offers authentic Vietnamese dishes which represents the typical charming persistence of Vietnamese cuisine for customers. The restaurant opens daily. At the evening time, there is a Vietnamese folk music band play daily to serve clients at background.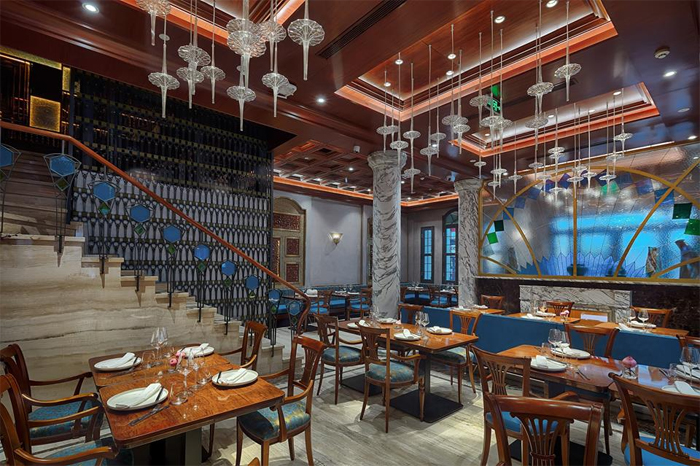 Lemongrass Restaurant
Add: 04 Nguyen Thiep Str, HCM City. Tel: 08.238220496
The launch of Lemongrass restaurant in 1996, which is located on the central and qu iet Nguyen Thiep stress, brought a strong attraction for foreign tourists and local people. The restaurant is famous for delivery perfect meals in an most worthy and relaxing and friendly environment. You can eat from feast dishes to cheap street food with small portion. Service is polite and efficient while waiters and waitresses are always helpful.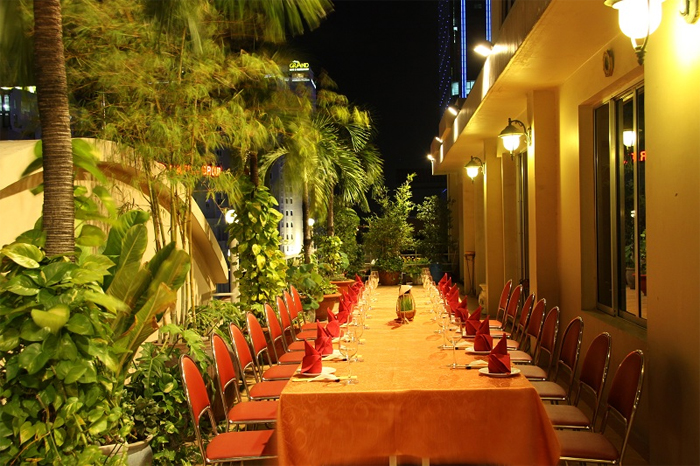 Indochine Restaurant
Add: 26 Truong Dinh Str, HCM City. Tel: 028.39308421
Indochine offers the chances to enjoy flavors of northern Vietnamese specialties in style. Its menu opens for a variety of flavoring dishes, a number of salads, rolls, hot pots and stir-fries. It's a lovely setting here, especially out in the garden with the old car, the tree, the lights, the live music. Food is immaculately presented tastes divine and service excellent. Dine either inside, among the old photographs of Hanoi and Saigon, or in a quiet garden outside.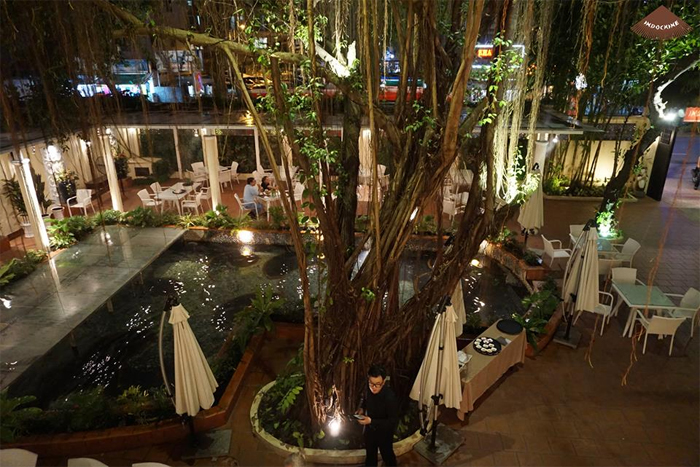 Ancient Town Restaurant
Add: 211 Dien Bien Phu Str, Dist 3, HCM City. Tel: 028.38299625
Ancient town restaurant is located in the great building, which is nearby tourist centre. Their skilled chefs are proud to prepare for ex- American president Bill Clinton's menu dinner. All the staffs are highly trained and ready to assist in all clients' requirements. The restaurant is specialized in traditional Vietnamese cuisine together with the best of the North, Central and South Vietnamese foods. Try the food here to discover the complete satisfaction with it.
More Local Vietnamese Restaurants in Saigon
Pho 2000
Address: 1-3 D Phan Chu Trinh Str, HCM City. Tel: 028.38222788
Across the road from the huge market hall, Pho 2000 is located conveniently at the outlet next to Ben Thanh. Pho 2000 is a Saigon institution and a beehive of activity day or night. This fast food and cheap restaurant once served Bill Clinton and the owner proudly displayed pictures of president on the wall. The food is fine and affordable. They are delicious by western standards. For quick tasty pho, it is recommended over the other chain of Pho 24.
Ngon Restaurant
Add: 160 Pasteur St, Dist 1, HCM City. Tel: 028.3829 9449
Still considering where to eat in Saigon Vietnam? Go to Ngon restaurant! This restaurant is very popular, lively and busy place. Food is cooked all around you and all clients are happy to have a look. The ambience in the garden is really nice, people can stroll around and watch the cooks prepare the different streetfood dishes. Waiter and waitress will bring you tasty and delicious food in quick services. With huge food choices, guests can order many dishes and share around which was a nice, lovely and sociable way to eat.
Bo Gia Ice Cream
Add: 8 Hồ Huấn Nghiệp, Dist 1. HCM City. Tel: 028.241 1689
Bo Gia Ice- Cream is household brand before Vietnam War. Their customers are mainly locals, some of them have been coming since they were child. There are 3 Bo Gia ice cream shops in Sai Gon now. The one in central tourist area attract many tourists as they had heard about this ice cream brand before coming. To experience the Vietnamese ice cream in warm and friendly atmosphere with good service, why not coming to Bo Gia Ice Cream.
Wrap & Rolls
This is a place for Vietnamese roll. The menu varies from rolls, some pre-made and some clients have to put together at the table, which can be fun. This is a great way to experiment Vietnamese food with new things. This is a franchise. The setting is modern, simple but attractive. The restaurant is clean with great food, wonderful presentation. The service is good, fast and friendly. Locals and tourists all like the eat here.