Hanoi Street Food – Past and Nowadays Vietnam Food Culture Stories
Hanoi Street Food – There is no doubt that Hanoi is not only the center of economy, politics, culture and society but also a bright tourism spot of Vietnam in Vietnamese and foreign people's eyes.
Among of hundreds of reasons attracting people to visit Hanoi, its street food culture is an undenied one.
Street food is not an odd term for anybody, especially people who love travelling. It means that you will enjoy your meal on a small table and tiny chair or even just by standing on your foot on some pavement of some street instead of indoor, polite and well-decorated restaurants. No private space. No real thoughtful serving. But these things cannot stop eaters from going there each day. Even more clients these food stalls serve at the same time, further their reputation spread. We can see these scenes in many famous street food stalls in Hanoi. The answer may be the atmosphere there. Both Vietnamese and foreign people who come here, find a comfortable space to enjoy their food or drink and to relax. It is not necessary for you to care about: who you are or what others think about you. In street food stalls, everyone is the same.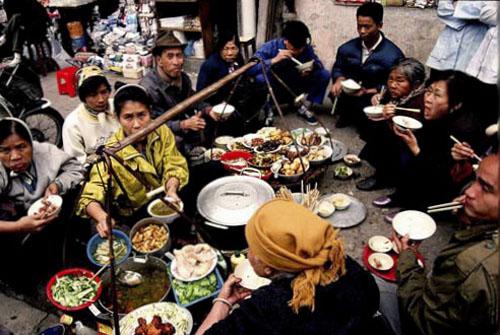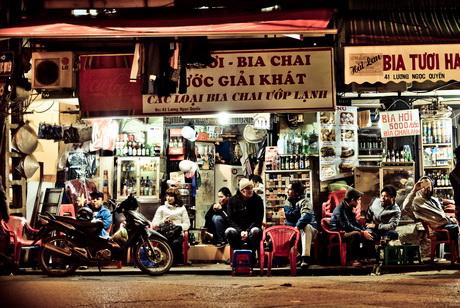 Street food culture has so long history in Hanoi. Coming back a couple of ten years ago, there was a familiar image of vendors with their shoulder pole and hangers going along streets such as Hang Trong or Hang Chieu Street and serving some dishes like noodle (pho) or fresh fruits or some kinds of noshing. All became an unforgettable memory to old people here. Time passes. Some stalls close, others keep developing. Anyways, all becomes an unforgettable memory of Hanoi.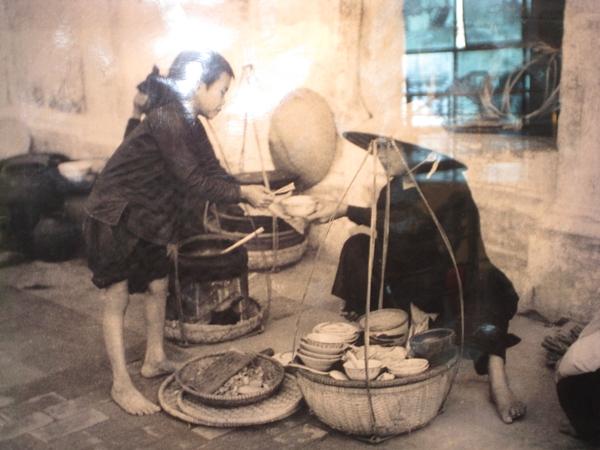 Tourists visiting Hanoi are impressed by the variety of Hanoi street food, which can satisfy every your demands. If you want a delicious and flavorful breakfast, lunch or dinner, a bowl of noodle, Bun cha on Hang Manh Street or Xoi is a not bad idea. Or what you need is a comfortable meeting with your friends? Fresh beer (Ta Hien Street) or lime ice tea (Nha Tho Street) or coffee  (Nguyen Du Street) are popular addresses for everybody.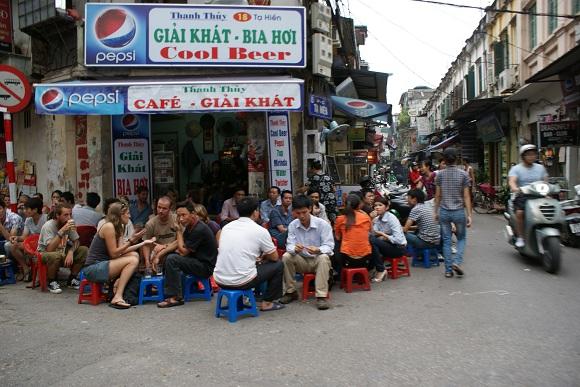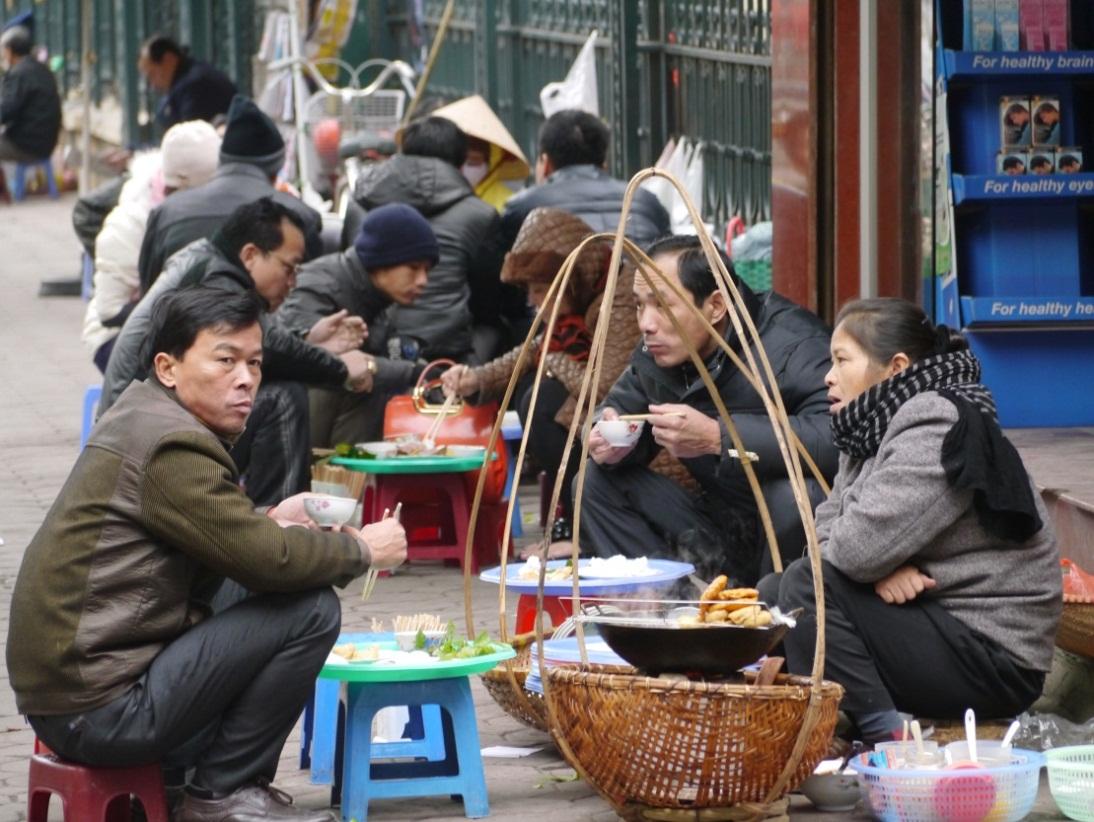 Hanoi street food is not famous for its dishes but also other region's specialties. Sitting on the streets of capital, you also have chance to enjoy many well-known dishes such as Banh Trang Tron (Saigon), Hue beef noodle soup, …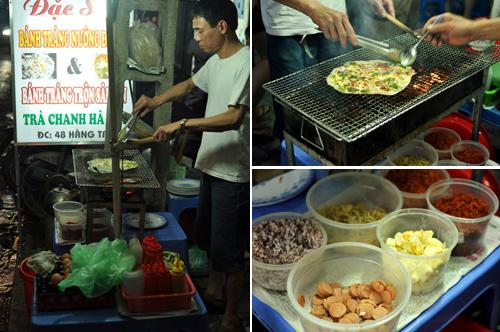 For such many reasons like that, Hanoi street food has still exited and developed as an important part of the resident's spirit here that create a different style of Hanoians along with their precise one.